Intro
XM or eToro? Either as a beginner investor or a seasoned trader, you still need to choose the best online brokerage that fits your investing needs and requirements. We will discuss their vital and best features, so you can have an easier time deciding what's the best trading platform to use.
| | | |
| --- | --- | --- |
| Minimum Deposit | $5 | $10 to $1000 (country-specific) |
| Platforms | MT4 for PC, MT4 for Mac, MT4 Multiterminal, MT4 WebTrader, MT5 for PC, MT5 for Mac, MT5 WebTrader, MT4 for iPhone, MT4 for Android, MT5 for iPhone, MT5 for Android, MT4 for iPad, MT4 for Android, MT5 for iPad, MT5 for Android | Web, Mobile Apps |
| Tradable Assets | 1000+ | 3000+ |
| Payment Methods | Multiple local payment methods | Credit Card, Debit Card, Online Banking, Wire Transfer, PayPal, Other Online Payment Solutions |
| Withdrawal Processing Time | Within 24 hours | 1 to 2 business days |
| Spreads | As low as 0.6 pip | As low as 1 pip |
| Customer Support | Phone, Email, Live Chat | Email, Live Chat |
| Education | Videos, Podcasts, Webinars, News, Markets Overview, Technical Summaries | Videos, Podcasts, Webinars |
| | | |
Demo Account
Good thing for traders wanting to test the waters first without risking any money. Both eToro and XM offer demo accounts for you to practice your trading strategies and explore each platform.
One thing to take note is that eToro's demo account doesn't come with an expiration date while XM's Demo account expires after 90 days.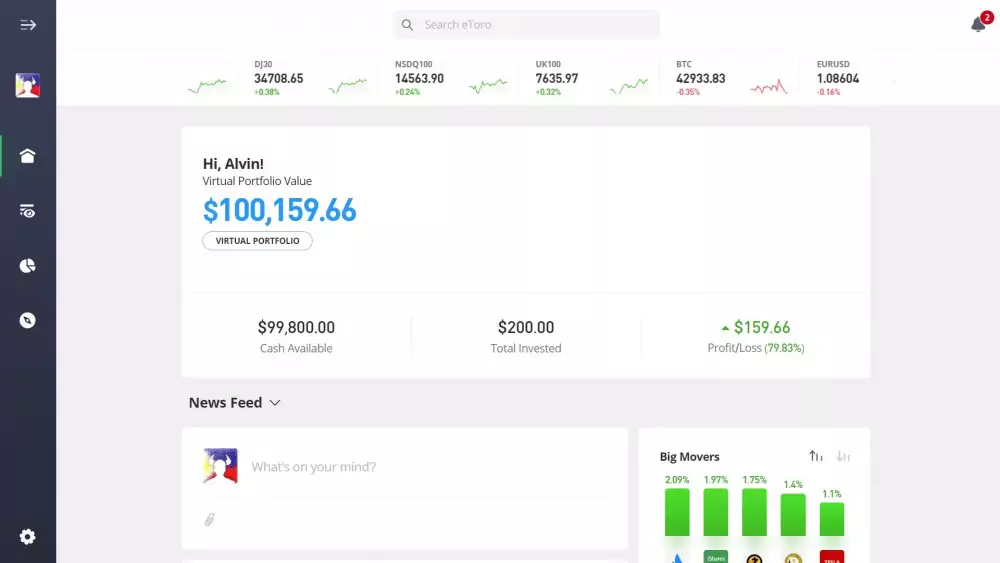 Here's the thing:
The demo account isn't just something to take lightly about as this will help you learn, practice and improve your trading skills without losing any money. Take advantage of the Demo Account to get a feel of how the market works and how your trading strategies will perform in real-like market conditions.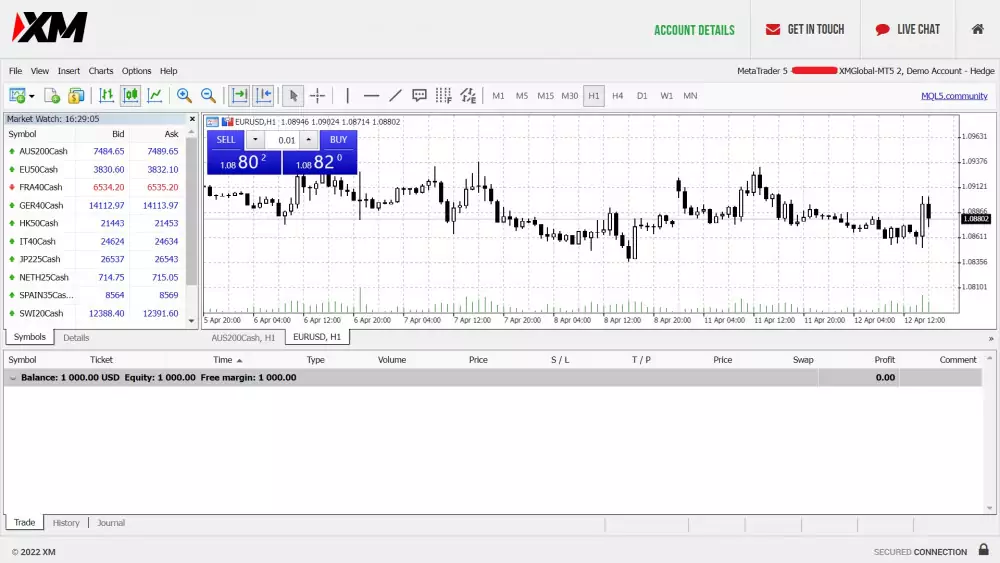 As the old age adage says, "practice makes perfect", and by maximizing the features of the Demo Account, you will also familiarize yourself with all the features of both of eToro and XM's trading platforms — thus making you gain more confidence when you begin trading with real money.
Accounts
eToro gives investors from different levels of experience an option to choose between retail and professional accounts. Additionally, eToro has an "eToro Club" where members can avail of rewards and other perks depending on the country regulations where they registered their accounts.
For users who meets eToro Club eligibility, a membership level will be assigned according to the size of their equity. The following eToro club tiers is as follows:
Silver
Gold
Platinum
Platinum​+
Diamond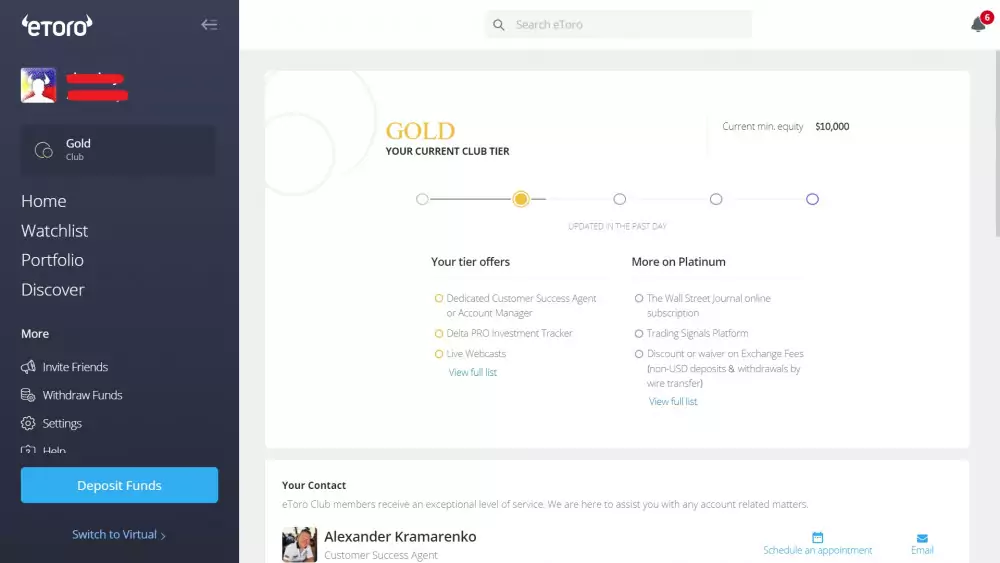 For the XM trading platform, users can choose from these following account types:
Micro
Standard
Ultra Low
Shares
In comparison, XM does not have any exclusive membership tiered accounts similar to the one offered by the eToro Club Membership account.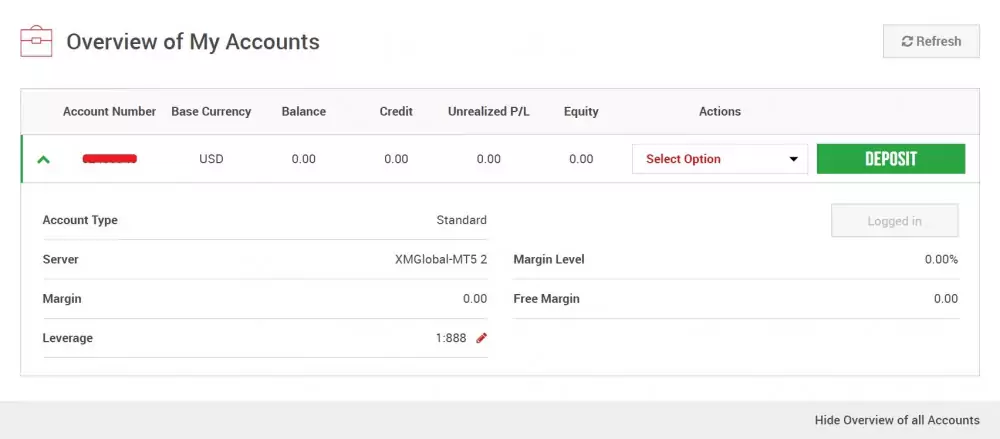 Take note: For users living in majority Muslim countries, both eToro and XM also offers Islamic Accounts.
Regulation
Both eToro and XM trading platforms are strictly regulated by different regulatory and governing bodies dealing with the financial market and online brokerage.
Remember: Only choose an online brokerage that is regulated by a trusted regulator such as the CySEC or the FCA. Being regulated by known and authorized regulators ensures that the online brokerage is operating within the bounds of the law and is a trustworthy trading platform.
As of this writing, eToro is currently licensed and regulated by the following:
Cyprus Securities & Exchange Commission (CySEC): eToro (Europe) Ltd. is licensed with company registration # HE20058.


Financial Conduct Authority (FCA): eToro (UK) Ltd. is authorised and regulated with company registration # 7973792.


Markets in Financial Instruments Directive (MiFID): eToro Europe and eToro UK both operate in compliance with this directive.


Australian Securities and Investments Commission (ASIC): eToro AUS Capital Pty Ltd. is the holder of an Australian Financial Services License (AFSL) 491139 issued by this regulator.
On the other hand, listed below are the financial regulators that have given a license to XM:
Financial Services Commission (FSC): XM Global Limited (Belize) with license number 000261/158.
Australian Securities and Investments Commission (ASIC): Trading Point of Financial Instruments Pty Ltd (XMAU) with license number 443670.
Cyprus Securities and Exchange Commission (CySEC): Trading Point of Financial Instruments (XMCY) with license number 120/10.
Platforms
eToro can be accessed and used using two platforms: web-based eToro website and the eToro mobile app.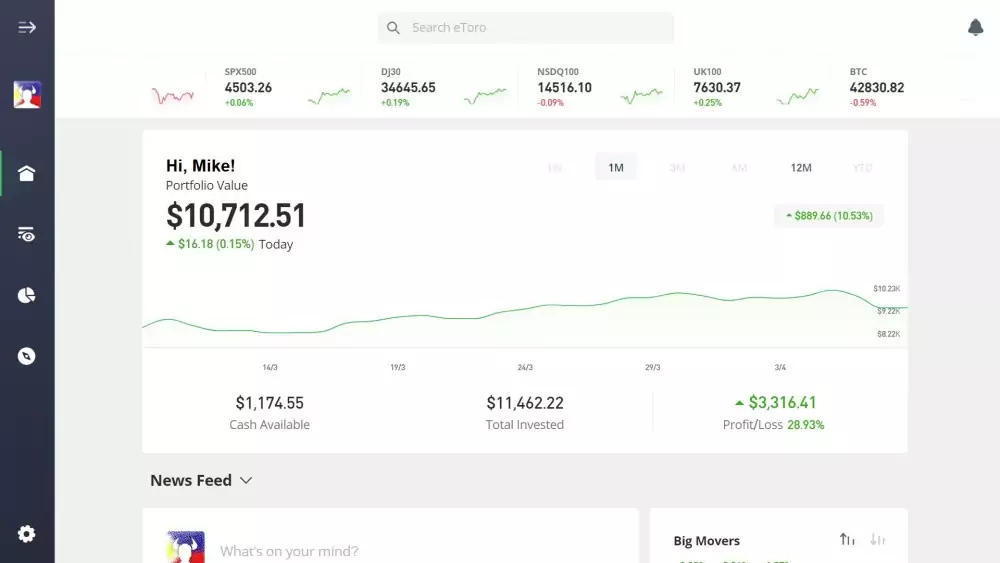 Additionally, the eToro app can be downloaded from the Google Play store for Android users and the Apple Store for iPhone users. For browser users, eToro's website can be accessed via the following browsers: Google Chrome, Firefox, Edge, Safari, or any web browser that can access the official website of eToro.
In comparison, XM can be accessed on the following platforms:
XM apps for iPhone and Android
MT4 for PC, iPhone, iPad, Android, Tablet and Mac (MetaTrader 4)
MT5 for PC, iPhone, iPad, Android, Tablet and Mac (MetaTrader 5)
But wait, what's an MT platform?
MetaTrader is one of the most popular electronic platforms that are used by traders today. To differentiate MT4 and MT5, one must remember that the MT4 is exclusively for forex trading while the MT5 is for multi-asset trading engaging in stocks, indices, CFDs, forex, cryptos, energy and precious metals.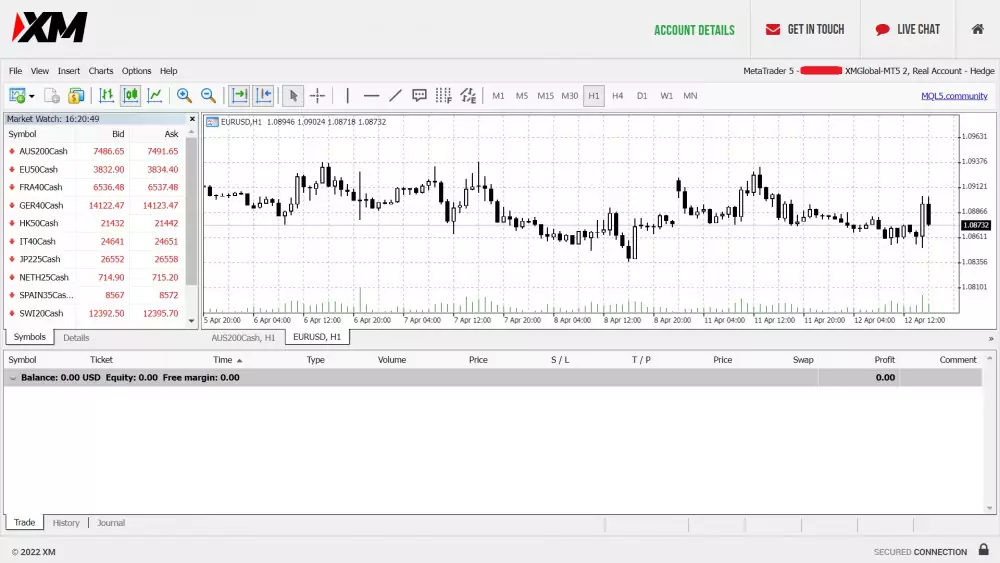 eToro and XM both have their own ways of letting their users access their accounts and trading portfolios. While there is no clear consensus as to which trading platform is the better, the choice on which online brokerage to use must rest on the trader's decision. Remember to always make a consideration based on what platform the trader is at the most comfortable using at.
Assets
Both eToro and XM gives traders and investors access to thousands of financial assets and instruments. eToro's total tradeable financial assets amounts to over 3000 while XM's is at north of the 1000 range.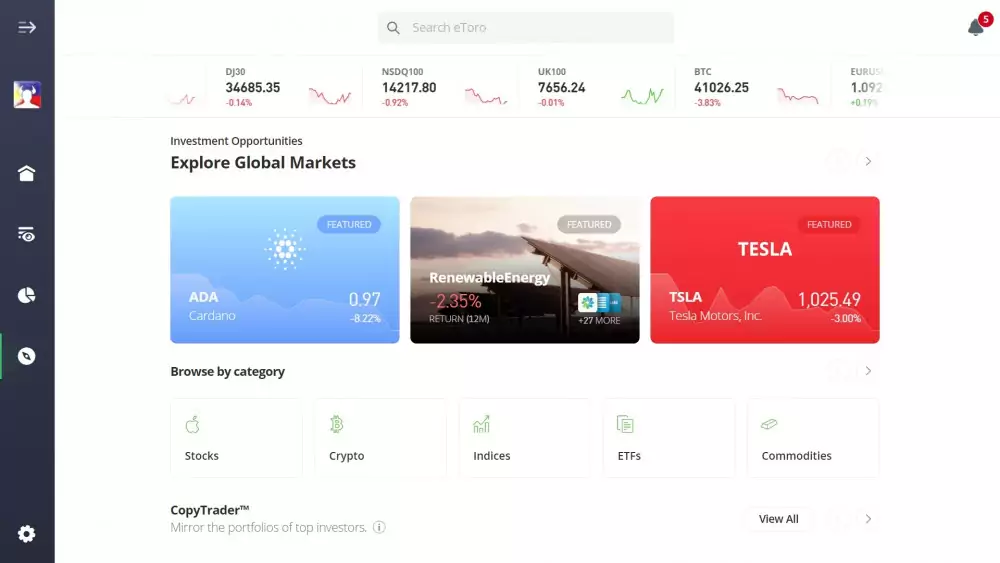 As two of the most widely-used CFD trading platforms in the world today, both eToro and XM provide a solid platform for any investor and trader to choose from the many available financial instruments to invest on and trade for.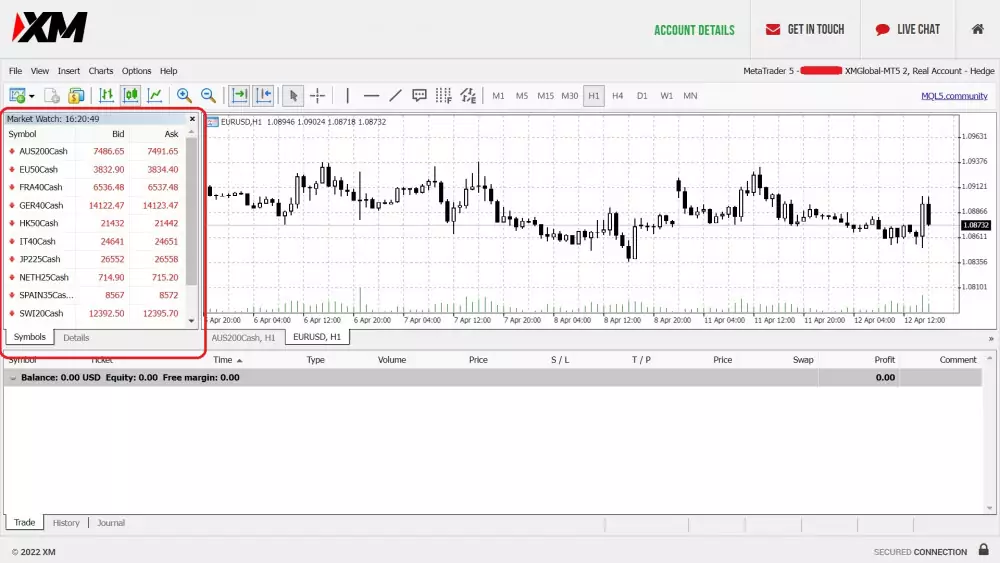 What's the better choice?
Basing on numbers alone, eToro offers a far larger number of available assets to trade than XM./
Deposit
When it comes to trading using online brokerage, one is bound to reap what one sows. To reap potential rewards, a deposit is need first before you can start trading using an online brokerage.
eToro and XM are no different platforms as both requires a fund deposit before one can kickstart making trading deals.
eToro requires a deposit of $50 for users from most countries while for UK and US residents, a $10 deposit is only required. In a few select territories and countries such as the Cayman Islands, French Polynesia, Lithuania, Kuwait, Iceland, the Gibraltar, Isle of man, and Reunion Island, a $1000 deposit is required.
With eToro, traders can fund their account by using these options:
Credit and debit cards (Visa, Mastercard, Diner's Club)
China Union Pay, Giropay (Sofortüberweisung)
Neteller
Skrill Limited UK
WebMoney
Wire Transfer
Wirecard- Wire and Credit Card
Yandex
PayPal
In comparison, XM also supports a number of payment methods today including:
Credit/Debit cards
Online bank transfer
Neteller
Skrill (MoneyBookers)
WebMoney
SticPay
XM only requires a deposit of $5 before one can start trading on its platform.
When it comes to fund deposit, XM takes the cake especially if you are a budding trader wanting to start slow betting a small amount of money first — in XM's case, a bet of $5 to begin trading.
Withdrawals
When using eToro, the average time you need to wait to process your withdrawal ranges from 1 to 2 business days. For XM users, it is faster as it only takes no longer than 24 hours process your withdrawal request.
In this comparison category, XM gains the higher score by virtue of its faster withdrawal processing time.
Customer Service
Both eToro and XM perform excellent customer service to its users and they offer not just one method for their clients to get in touch with them.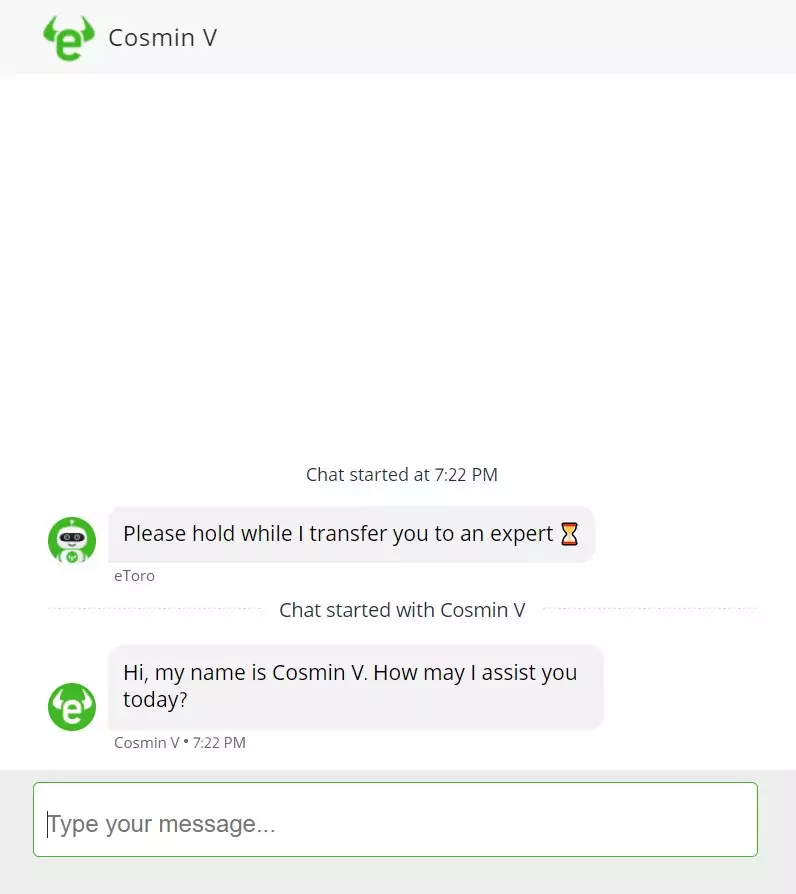 While users appreciate the prompt response of its Help Center that includes a live-chat and an email support that utilizes the solving of support issues and tickets, the XM trading platform follows the same approach but with one key addition: a live phone support or a Customer Service call center.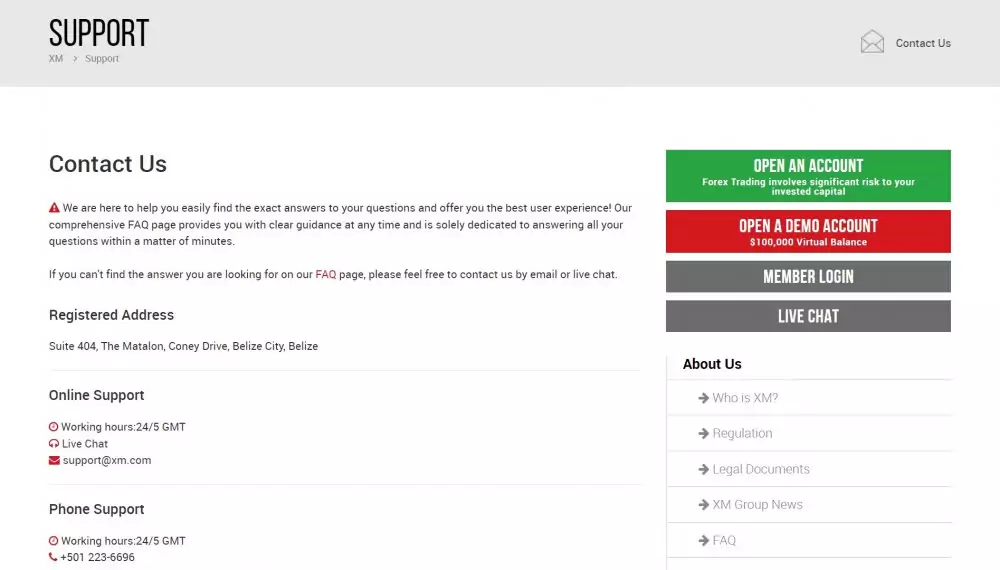 Summary
There's a big reason why eToro and XM are two of the world's most popular online brokerage in the world today. Attracting a record number of users just the past year alone, both eToro and XM provides powerful features and tools that make trading in the financial market accessible to more traders and investors. While both trading platforms shares many similarities and useful features, eToro enjoys an advantage in the number of financial assets that it offers to users. eToro also has the advantage in the payment methods — having more supported payment channels, plus its own eToro Club membership that rewards users with many perks and benefits. Summing it up, eToro offers a more efficient mobile trading app as compared to XM. Wherein eToro provides a better set of trading tools, XM meanwhile, provides investors with better market research charts. Considering everything, many financial and trading experts agrees that the eToro platform is better than XM when it comes to its interface design, ease of use, user-friendliness and availability of financial assets.