Intro
Which broker should I choose? eToro or AvaTrade? What you need to do is to compare their service and features to find out which suits your needs better.
| | | |
| --- | --- | --- |
| Minimum Deposit | $100 | $10 to $1000 (country-specific) |
| Platforms | WebTrader, MT4, MT5, AvaOptions, AvaTradeGO, Avasocial, Duplitrade | Web, Mobile Apps |
| Tradable Assets | 1000+ | 3000+ |
| Payment Methods | Credit Card, Debit Card, Neteller, Skrill, WebMoney, Wire Transfer, Other Payment Methods | Credit Card, Debit Card, Online Banking, Wire Transfer, PayPal, Other Online Payment Solutions |
| Withdrawal Processing Time | 1 to 7 business days | 1 to 2 business days |
| Spreads | As low as 0.9 pip | As low as 1 pip |
| Customer Support | Phone, Email, Live Chat | Email, Live Chat |
| Education | Videos, Trading for Beginners, Trading Rules, Technical Analysis Indicators | Videos, Podcasts, Webinars |
| | | |
Demo Account
For starters…
Almost all brokerage firms offer demo accounts. These can be pretty helpful in getting a feel for the trading experience and we recommend AvaTrade and eToro as great places to start.
But there's a difference between these 2 brands.
By creating a demo account on eToro, you can use it for the rest of your life. It does not expire until you close your account with them.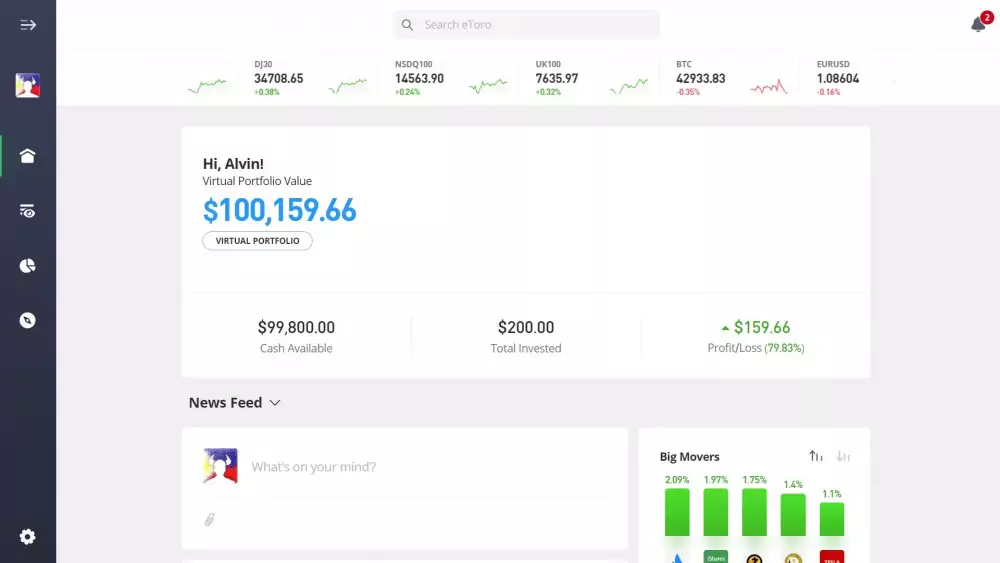 AvaTrade also has a demo account that is only valid for three weeks and might not be ideal if you want to use something for longer periods of time.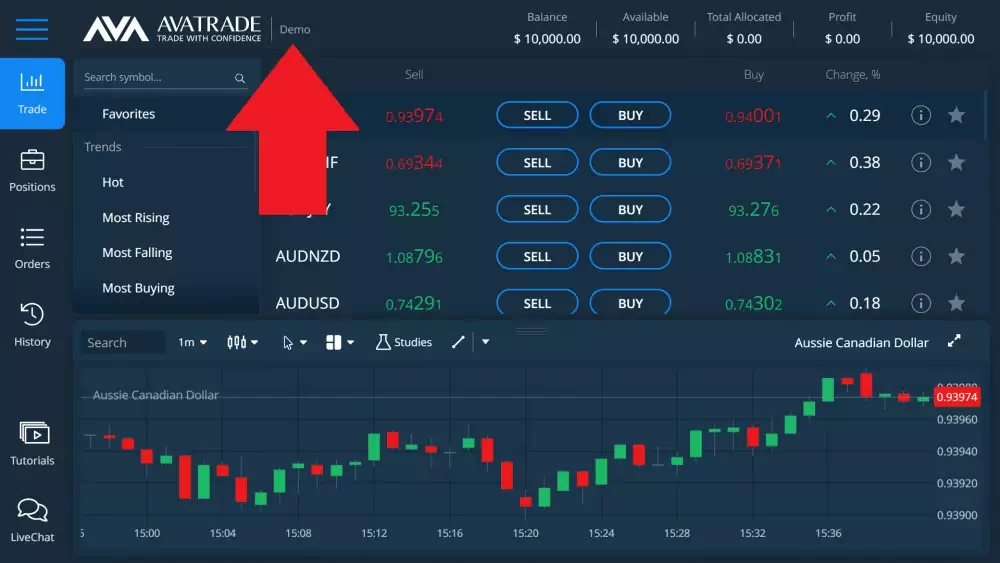 Why is this important?
A lifetime demo account lets you do risk-free trading any time and as much as you want. You don't have to finish your demo and then wait to get access to the virtual mode again.
Accounts
It is possible to sign up for a retail or professional account on both AvaTrade and eToro. These are the only options with AvaTrade, but with eToro, there's an eToro Club option which comes with extra perks depending on the user's membership tier:
Silver
Gold
Platinum
Platinum​+
Diamond
Just a reminder: The eToro Club may not be available for accounts under specific regulations and languages. These restrictions are clearly marked and enforced as appropriate by the platform's terms of use.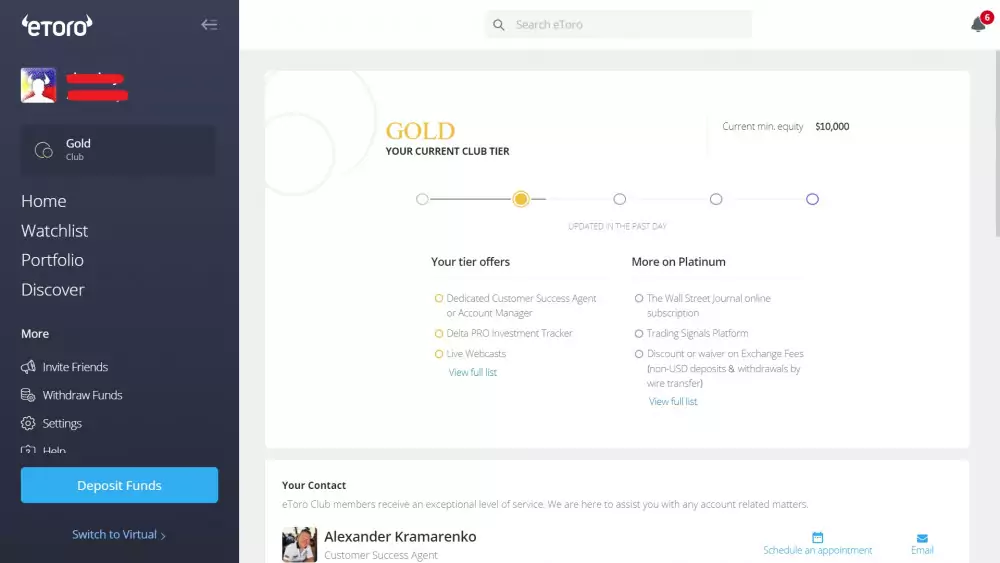 Regulation
It's worth remembering that brokers that are licensed by trusted authorities will be more reliable than those without any such accreditation. The good news is that both AvaTrade and eToro are licensed brokerages.
AvaTrade has multiple licenses and these are from the following regulators:
Cyprus Securities and Exchange Commission (CySEC)
Australian Securities and Investments Commission (ASIC)
Financial Services Agency (FSA) and Financial Futures Association of Japan (FFAJ)
Central Bank of Ireland (CBI)
South African Financial Sector Conduct Authority (FSCA)
British Virgin Islands Financial Services Commission (BVIFSC)
Abu Dhabi Global Markets (ADGM) and Financial Regulatory Services Authority (FRSA)
Israel Securities Authority (ISA)
On the other hand, eToro is regulated by the listed financial authorities:
Cyprus Securities and Exchange Commission (CySEC)
Australian Securities and Investments Commission (ASIC)
Financial Conduct Authority (FCA)
Platforms
AvaTrade traders have a lot more choice and can find what suits them best. This means you can choose the way you trade to suit your preferences.
Here are your AvaTrade platform options:
AvaSocial
Web trading
AvaTradeGO
MetaTrader 4
MetaTrader 5
AvaOptions
Automated Trading
Mac Trading
It's important to know this:
Some of the assets aren't accessible using these platforms on AvaTrade. Examples would be some assets that can only be accessed via the Web Trading platform and not through MetaTrader 4.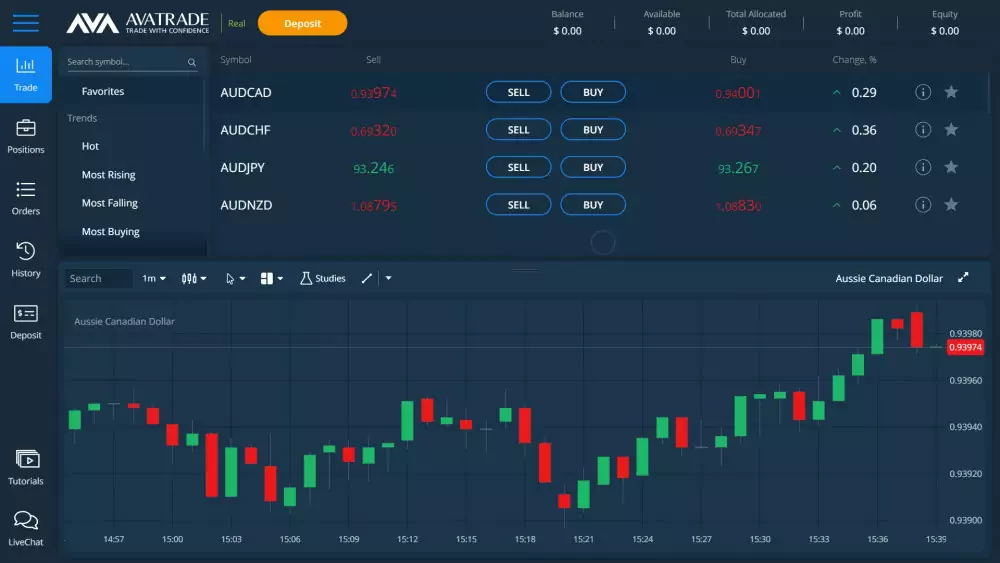 As for eToro, they have 2 different platforms to choose from. With the website, you don't need to download anything - just access their website, If you have an Android or iOS powered smartphone/tablet, then you can also download the companion app which has been optimized for touchscreen devices.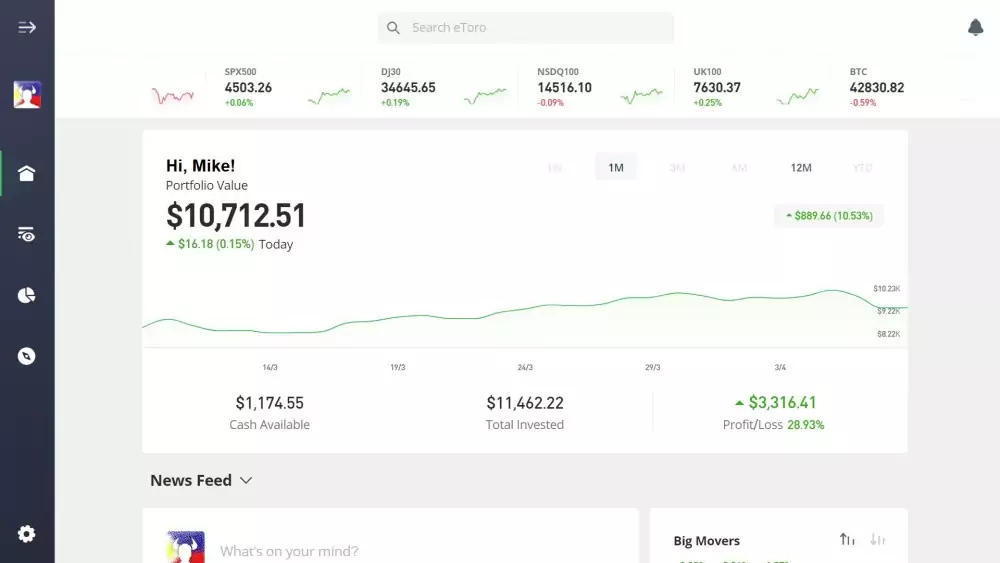 Assets
Here's the deal:
More markets mean more opportunities, so the more brokers you can use, the better. The vast majority of brokers only offer just a few hundred options for your portfolio, which prevents you from exploring other trading opportunities.
A broker with more assets will make your trading portfolio more diverse. This means you won't be limited to just a few stocks, crypto, indices or currency pairs.
How many products do AvaTrade and eToro have?
At AvaTrade, you'll find 1000+ assets. This has become a significant improvement since they previously had just around 200.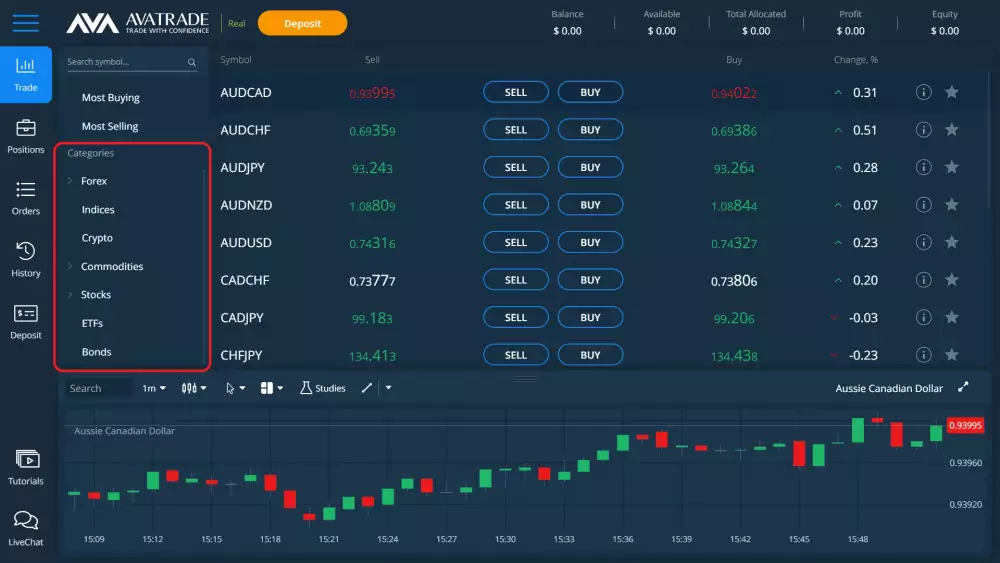 With eToro, there are more than 3000 instruments. Not only is eToro's number higher but their advantage is that they constantly to add new ones all the time so there should be plenty of options.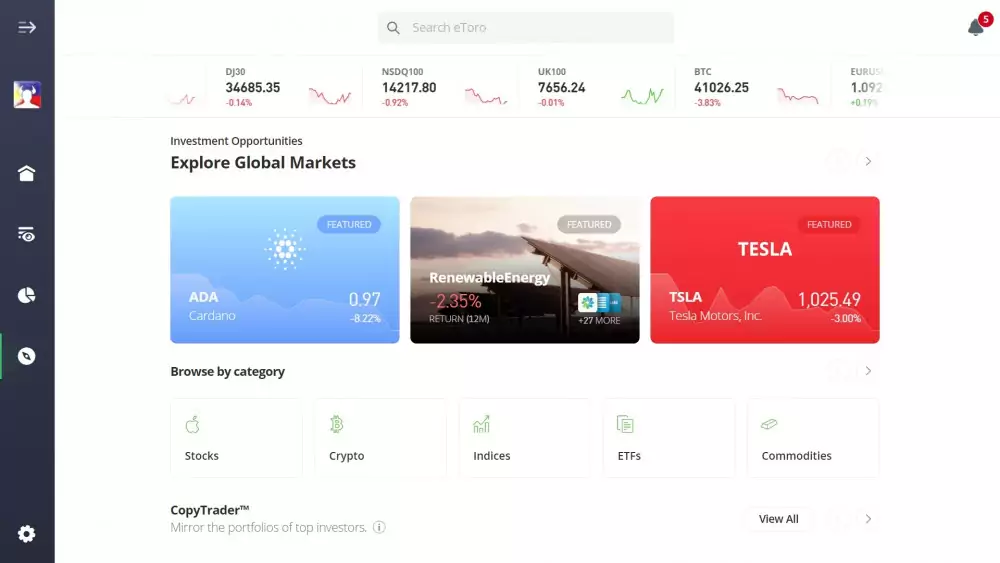 A broker that has more accessible assets will give you the opportunity to diversify your trading portfolio. That means you won't just settle for a few stocks or currency pairs, and this will give you more control over your investments since you can place Buy and Sell contracts on other interesting markets.
Deposit
Look:
If there are more deposit options, that could be a plus since it offers more convenience to use different ways of depositing funds as compared to just one or two ways. In the event that your payment service provider experiences technical issues or has decided to ban using them for online trading, this would cause some issues so it's better to have more ways to make a deposit.
With AvaTrade, you can make a deposit using the following:
Credit/debit cards (Visa or MasterCard)
Skrill
Wire Transfer
PayPal
On the other hand, eToro supports the listed payment methods:
Credit/debit cards
PayPal
Neteller
Skrill
Rapid Transfer
iDEAL
Klarna/Sofort Banking
Bank transfer
Local online banking
In this category, it's safe to say that eToro has more deposit options.
You'll need to deposit $100 in your AvaTrade account at the point of registration or its equivalent amount in another currency.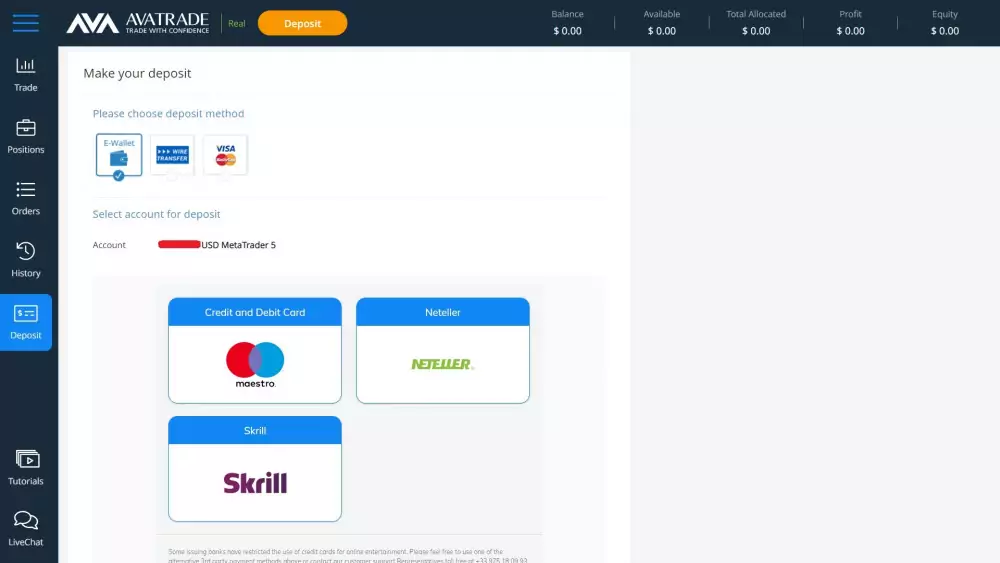 In contrast, eToro has a different minimum deposit requirement and it ranges from $10 to $1000 depending on the country you live in. It's only $10 if you're from the US or UK and it's a tad higher at $50 for traders who are residents of the following countries:
Australia, Austria, Belgium, Bulgaria, Croatia, Cyprus, Czech Republic, Denmark, Estonia, Finland, France, Germany, Greece, Guernsey, Hungary, Indonesia, Ireland, Italy, Latvia, Liechtenstein, Luxembourg, Malaysia, Malta, Monaco, Netherlands, Norway, Philippines, Poland, Portugal, Romania, Singapore, Slovakia, Slovenia, Spain, Sweden, Switzerland, Taiwan, Thailand, United Arab Emirates, Vatican City, Vietnam
And for other countries, it's mostly $200.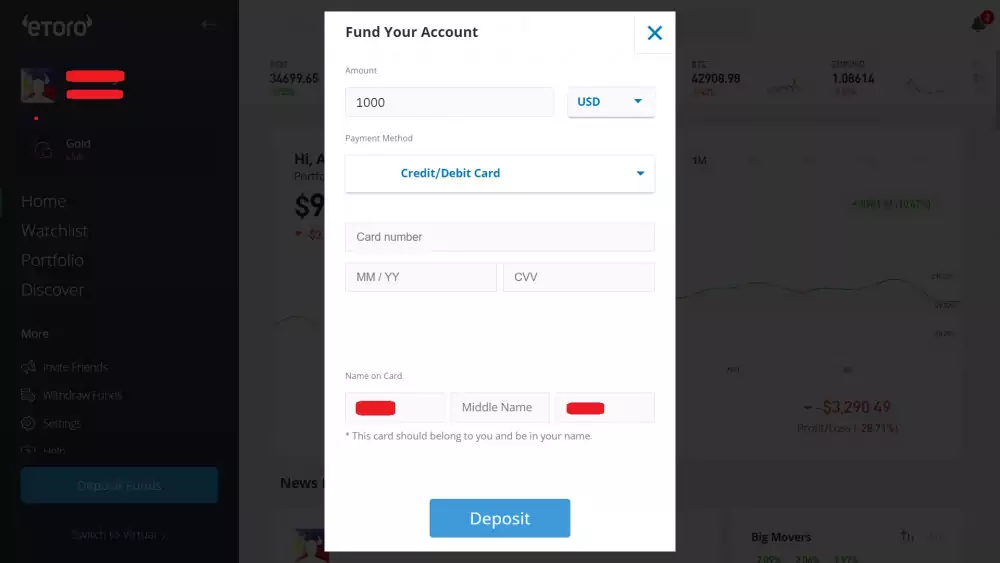 Withdrawals
To make it simple: The faster the withdrawal processing time, the better.
To make a simple comparison, it can take up to two business days for AvaTrade to process your withdrawal. With eToro it takes them only up to a single working day provided that you have provided all the necessary documents.
Customer Service
You can contact eToro's customer support through email or live chat only. Unfortunately, there is no phone support but it's worth noting that many brokers have already removed this option since it has become clear that most people prefer to go online.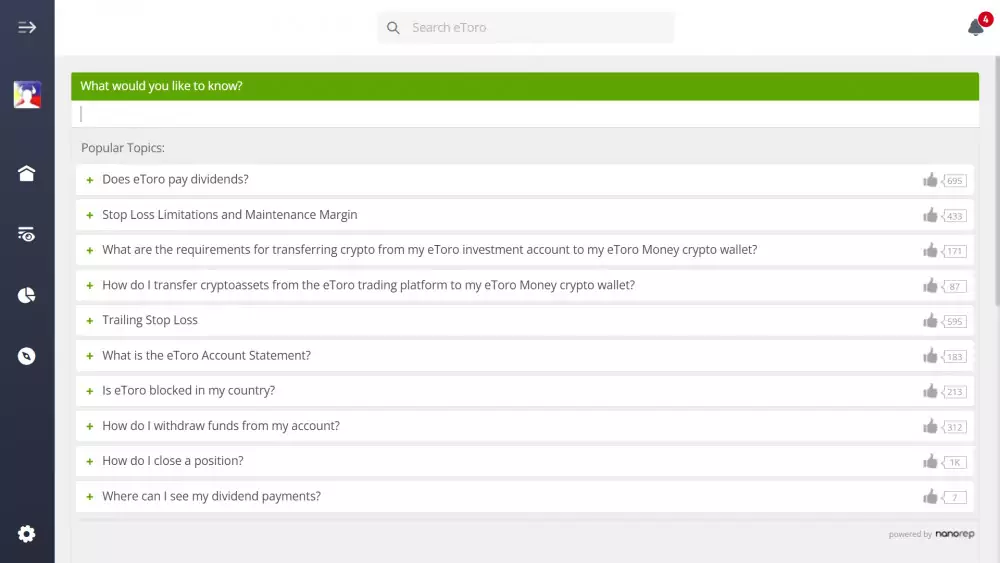 AvaTrade however still offers phone support. It is their edge to be able to offer this channel to their clients.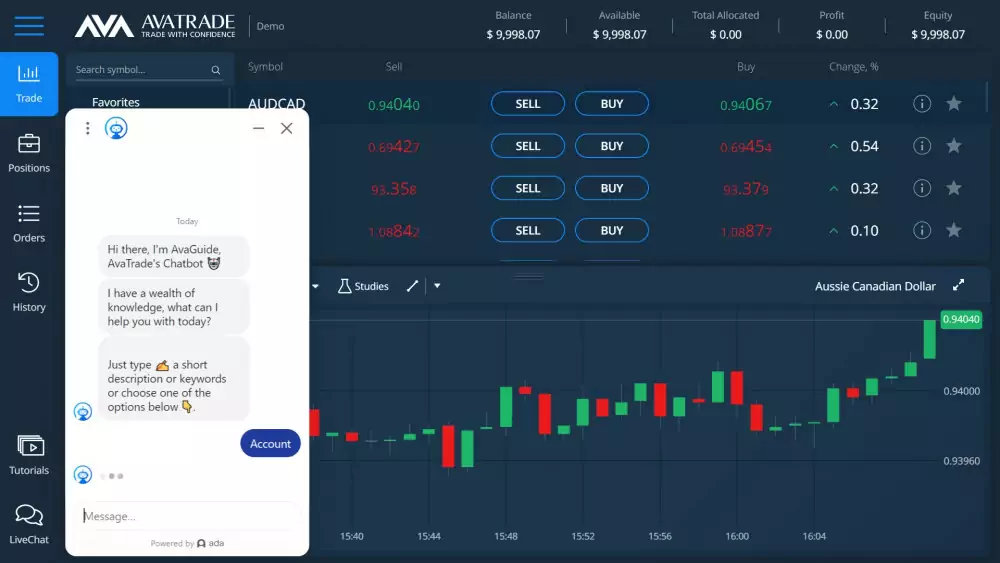 Summary
There will be natural differences between these 2 brokerages so it helps to evaluate which brokerage might suit your needs the best. There will be pros in one brokerage and cons in the other. One of the advantages that AvaTrade has on offer is more trading platforms. They have a mobile app, Windows software and an online platform. They also have extensive customer support in the form of phone, email and live chat. eToro is much faster in processing withdrawal requests and has more tradable instruments, which is 3x the amount that AvaTrade offers. Both brokers are good options, but based on the numbers, AvaTrade is the much better choice.