The XM demo account mirrors the real-time market scenario seen in your XM trading account but uses a virtual money for users to practice in developing trading strategies. The aim of the demo account is to harness the skills and understanding of XM user traders about the ins and outs of forex and CFD trading. Signing up for an XM account allow users to switch from their real trading account to their demo account anytime.
Want to try the demo? Click on the button to get started. Opening a practice account only takes a few minutes!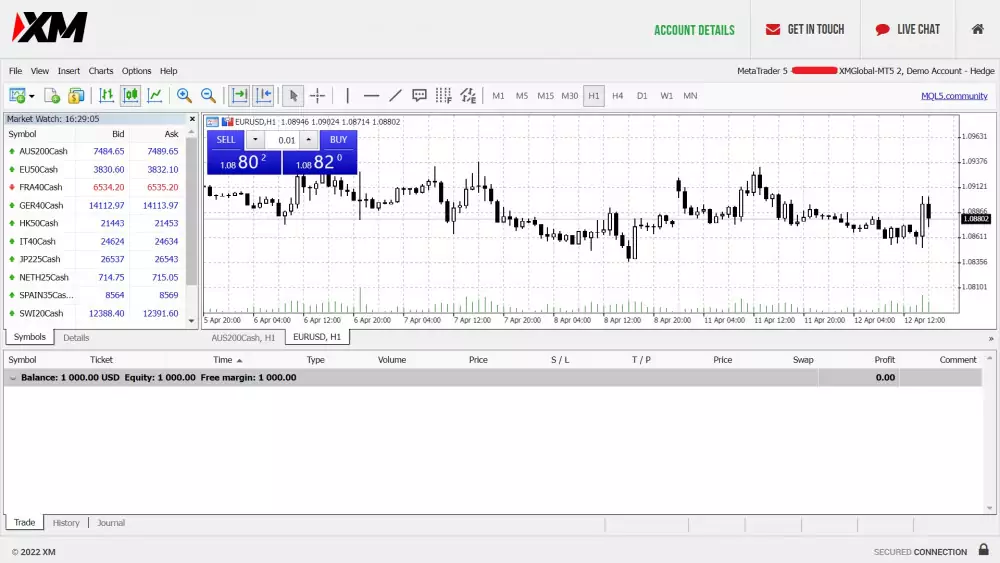 Advantages of Using the XM Demo Account
By using the XM demo account, users will enjoy these benefits:
You can develop trading strategies on the live market.
Practice all you want since the demo account is free of use.
The XM demo account simulates real market trading conditions thus allowing you to learn without risking real money.
Users only trade with virtual money when using the demo account.
Provides hands-on experience and fast-track learning.
Copy and follow successful investors using the XM trading platform by mimicking their trades.
Users can experiment using different trading strategies and methods.
Using the demo account allow users to familiarize themselves with the XM trading platform.
You will easily learn to navigate the various features and read market charts, follow trends and learn how to open and close orders.
Opening an XM Demo Account
To open an XM Demo Account, simply follow these steps:
On the main page of the XM Website or app, click "Open a Demo Account".
Fill out your personal information on the XM demo account registration page.
Select account type: Here you can choose between a "Standard" account and the "XM Zero" account compatible with both the MT4 and MT5 trading platforms of XM.
Choose a Trading Platform: You can choose between MetaTrader 4 (MT4) or the MetaTrader 5 (MT5).
Set a password and confirm it.
Confirm your email and start using your demo account.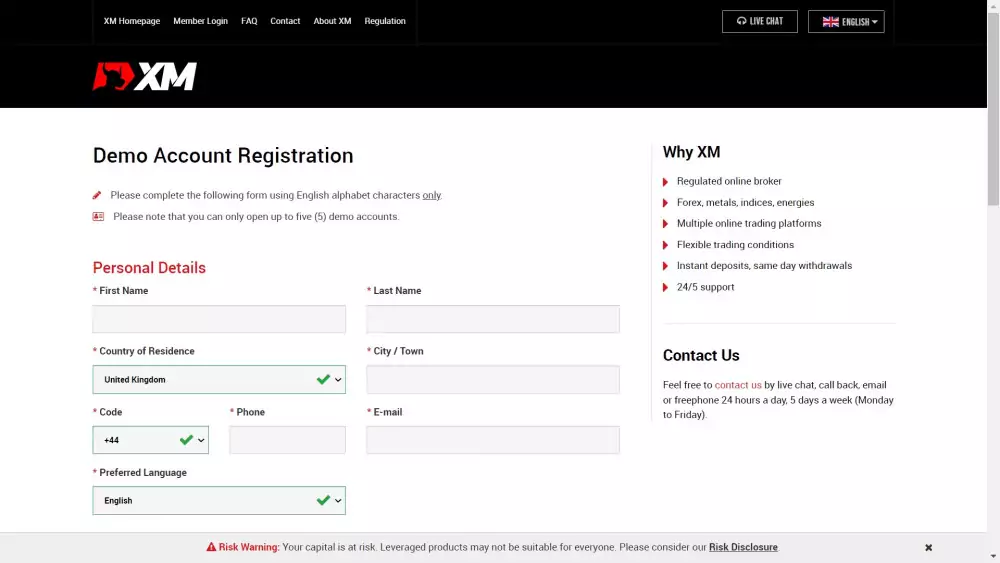 What Personal Details Are Needed in Opening a Demo Account?
To open a demo account, you need to supply these personal details of information about yourself:
Full name
Mobile or landline phone numbers
Email address
Option to use "hedge" in training
Account type
Leverage set-up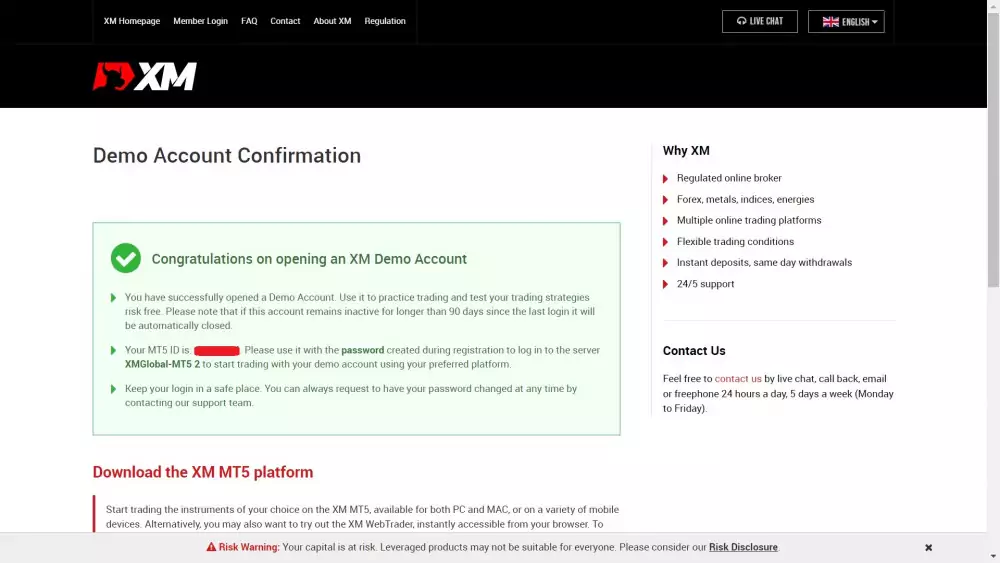 Where Can I Use the XM Demo Account?
You can use your demo account within the same interface as your real account. Just switch to your demo account anytime you wanted. Additionally, the XM Demo Account can be accessed on the MT4 and MT5 platform — both available on both the PC and Mac computers, iPhone and Android smartphones — or log in by using the WebTrader from your browser.
Importance of the Demo Account in Educating Users about the Market
The XM Demo account is seen as an encouraging feature of the trading platform as it gives users a chance to practice trading without risking any real money.
The demo account allows traders and users to vastly improve their trading strategies and skills without having to lose money since the demo account uses a virtual money.
What's the Difference Between the Demo and the Live Account?
XM demo and live accounts are almost identical. There's obviously a difference in that you're trading with virtual funds in a zero-risk environment. However, the broker's platform and trading interface operates similarly to what you would see in a live trading environment.
Demo accounts can be operated for an unlimited period of time. Each user may open up to five demo accounts. The XM demo account offers great flexibility in how and when it can be used.
The difference between the demo and the live account can only be noticed when it comes to trading on a live forex account. This is because slippage, which occurs from time, can only be replicated under live market conditions.
What is a slippage?

Slippage happens when the price of goods or services offered in a trade order varies from the price requested. These situations usually occur during periods of high volatility as well as during times when orders cannot be met at desired prices.
How Much Is the Virtual Money in the Demo Account?
The XM demo account comes with a $100,000 virtual money.
In order for you to learn the proper way, it is advisable to treat the demo account virtual money as if it's your real money. Remember that it is expected to commit trading mistakes at first, so you should start with a large enough balance to test it out.
CFDs are complex instruments and come with a high risk of losing money rapidly due to leverage. Check XM's website at www.xm.com for the percentage (%) of retail investor accounts losing money when trading CFDs with this provider. You should consider whether you understand how CFDs work and whether you can afford to take the high risk of losing your money.