Founded in South Africa in 2009, the XM Trading platform gives XM account users a chance to trade in one of the biggest forex brokers in the world, in terms of everyday trading volume. Currently, there are more than 2.7 million XM account holders worldwide. XM account users can trade in Forex and CFDs on Metals, Indices, Commodities, Energies and Stocks.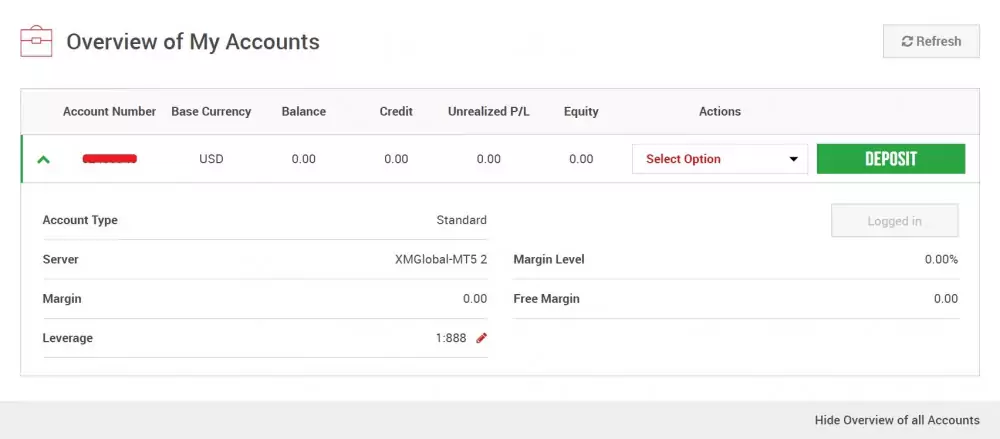 How to Open an XM Account?
Follow these steps to open an account at XM:
Enter your name, country of residence, email address, and phone number.
Choose your trading platform (MT4 or MT5).
Provide your personal information, such as your date of birth and address.
Specify the leverage amount and currency.
Answer questions regarding your finances and financial literacy.
Confirm your identity and residency. In addition to uploading a government-issued ID, such as a passport or a driver's license, you may also submit utility bills and bank statements to serve as your proof of residency.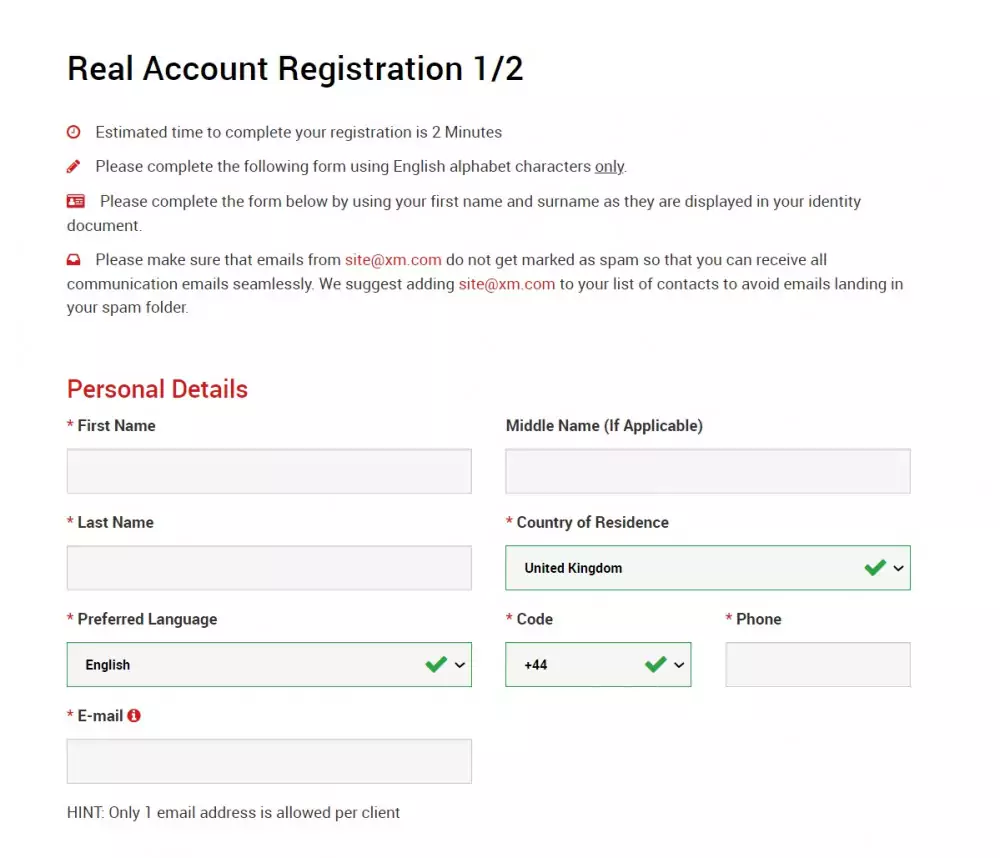 XM Trading Platforms
As an XM account holder or user, you can trade choose to use any of XM's two trading platforms: MetaTrader 4 (XM MT4) or MetaTrader 5 (XM MT5).
XM MT4 has the following features:
Has a flexible leverage trading from 1.1 to 888.1
1 Single login access to as many as 8 platforms
Optional Micro lot accounts
Spreads go as low as 0.6 pips
Can trade to more than 1,000 instruments
The XM MT5 has the following features:
Additional 300 CFDs on shares (stocks)
Ideal multi-asset trading platform
Can trade Forex, CFDs on gold, stocks, indices, equity and oil from 1 platform with zero rejections
Has a leverage trading from 1.1 to 888.1
1 single login access to 7 platforms
It has more than 80 Analytical Objects
Features an in-depth chart of latest market quotes
It has over 1,000 instruments including Forex CFDs and CFDs on Precious Metals, Stocks, Energies and Indices
To put it simply...
Between MT4 and MT5, the primary difference is that MT4 is dominantly a forex trading platform, whereas MT5 is a multi-asset trading platform. As a result, MT5 not only offers FX trading, but also stocks, indices, and precious metals.
Kinds of XM Account
1. XM Live Trading Account: This is the account where XM account holders trade for real.
2. XM Demo Account: This is the account where XM account holders and users can practice trading in real-time market conditions without risking losing real money.
XM Live Trading Account Types
The five XM trading account types are:
Standard Account
XM Swap Free Account
XM Ultra Low Account
Shares Account
Micro Account
Why Use Your XM Account on the MT4?
A predecessor of the MT5, the MT4 have all the instruments of the MT5 except for stock CFDs. Access to MT4 is available to the XM account types of Micro, XM Ultra Low, Standard and XM Swap Free.
Why Use Your XM Account on the MT5?
XM account holders who selects the MT5 platform will enjoy a wide range of financial instruments from stock CFDs, forex, precious metals CFDs, stock indices CFDs, gold and oil CFDs and more. XM accounts allowed to access the MT5 platform includes the Micro, XM Ultra Low, Standard and XM Swap Free XM account types.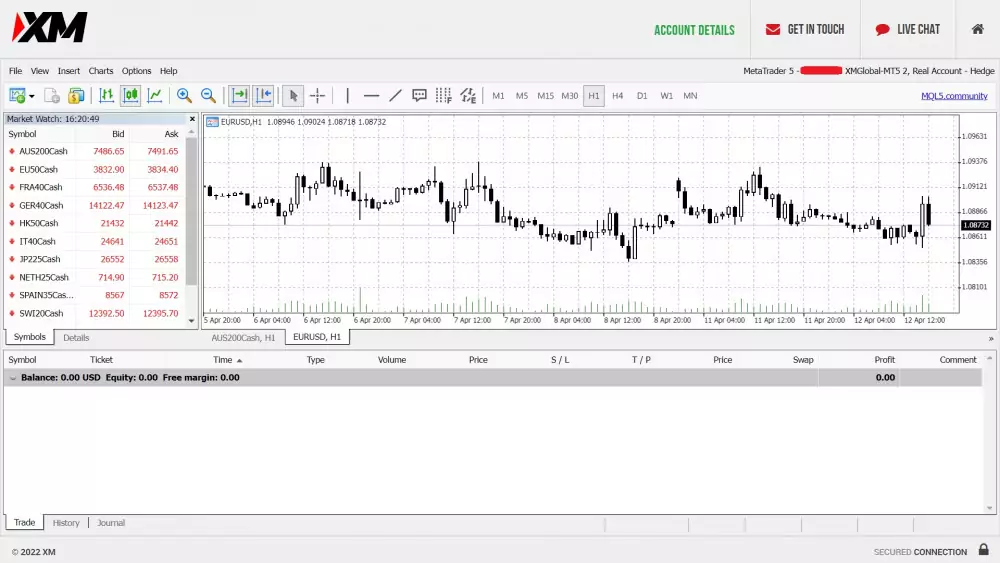 Is It Possible to Hold Several XM Trading Accounts?
Yes. Any XM account holders or users can manage 10 Active Trading Accounts to go with 1 Shares Account.
Where Can You Use the MT4 and the MT5?
The MT4 Trading Platform is available on the following:
PCs and Mac Computers
MT4 WebTrader app on PC and Macs
iPhone and iPad
Android smartphone
Android Tablet
The MT5 Trading platform is available on the following:
PCs and Mac Computers
MT5 WebTrader app on PCs and Macs
iPhone and iPad
Android smartphone
Android Tablet
Financial Instruments Available to Trade on XM
XM offers more than 1,000 financial instruments classified in the following asset classes:
Forex or Currencies: XM offers more than 55 currency pairs involving both major and minor world currencies.
Stock CFDs: XM offers more than 1,200 stocks from almost 20 countries including the United States, Australia, Germany and the United Kingdom.
CFDs on Equity Indices: XM offers the major equity indices in the world today such as the Nasdaq, S&P 500, Nikkei225, Dow Jones, ASX200, FTSE100, Euro Stoxx 50, CAC40 and DAX.
CFDs on Commodities: XM offers options to trade on the most popular commodities in the world such as Wheat, Cocoa and Corn.
CFDs on Energy and Precious Metals: Wanting to trade on gold and silver? as well as Natural gas and oil? you can do so in XM since these precious metals and energy are also available to trade.
However, XM is currently not offering any Crypto CFDs.
So, are you ready to open an XM account? Signing-up will only take a few minutes of your time to complete the process.
CFDs are complex instruments and come with a high risk of losing money rapidly due to leverage. Check XM's website at www.xm.com for the percentage (%) of retail investor accounts losing money when trading CFDs with this provider. You should consider whether you understand how CFDs work and whether you can afford to take the high risk of losing your money.