Last updated: February 07, 2023
Summary
JustMarkets (formerly known as Justforex) offer several options for trading on the МetaTrader 4/5 platforms which come with everything that you will, such as custom indicators, scripts and expert advisers. You can also choose from the different types of accounts that they offer and select the one that is matched to your trading preferences. It's also fairly easy to get in touch with their customer support team because they can be contacted using common messaging apps such as Messenger, Viber, and the like.
JustMarkets offers a welcome bonus when you sign-up for an online trading account. Click this button to get started!
Just by looking at the review infographic above, this brokerage appears to have an impressive profile and seem to offer attractive trading conditions.
So what's going on?
Should you trade with them or is it better to find options? This detailed review will give you an unbiased answer.
So let's get down to business!
02
Should You Trade With JustMarkets?
---
What We Like + Don't Like
There were a lot of things worth mentioning about JustMarkets. First of all, we really liked that they have a low minimum deposit of just $1 (for Standard Cent or Standard accounts) and that you can fund it using a diverse range of payment methods that they support. Their spreads are also ultra-low and trades are executed much faster as compared to the other popular brands we've reviewed. You can also take advantage of the 1:3000 leverage if you're a risk-taker and if you need assistance, then their qualified support team can be easily contacted via chat, messengers, phone or even by requesting for a call back via their website.
There were also a few things that we didn't like about this brokerage. They still don't accept deposits via PayPal so if you prefer this method, then you might want to consider using other payment systems that they support. US traders are not accepted so if you're a resident of the United States, then this broker is not for you.
03
Analysis of JustMarkets' Main Features
---
Analysis
Pros
Wide range of payment methods supported
Tight spreads
Low minimum deposit
Up to 1:3000 leverage
Qualified support team
Cons
US traders are not accepted
Doesn't support PayPal
04
How to Sign-up with JustMarkets?
---
Registration
Should you decide to open an account with JustMarkets, there's no need to undergo a lengthy process.
Get this:
It only takes less than a minute to complete the initial sign-up stage!
And when you access their registration site, you will only need to supply them the following details:
First and last name
Citizenship
Email address
Mobile number
Preferred password

That's how simple it is.
Unfortunately, there's no option for you to use your social networking accounts like Facebook, Google or LinkedIn but with JustMarkets' basic and straightforward registration process, we consider this as a minor disadvantage.
Accounts
What's interesting about JustMarkets is that they offer various account types for their clients with adjusted account currencies, leverages, spreads, commissions and other benefits.
Currently, they have 4 different types of accounts and these are the following:
Standard Cent
Standard
Pro
Raw Spread

In addition to that…
All account types get to enjoy market execution and whatever account you choose, you could still use various trading strategies such as scalping, hedging, etc.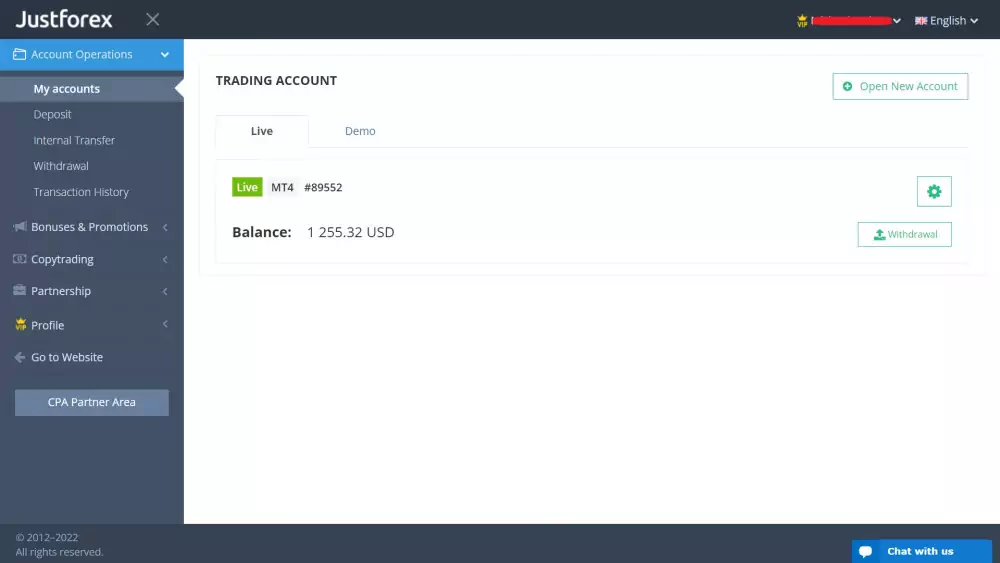 Bonus
Look, most brokerages have already removed their bonus offerings but not JustMarkets. That means you'd still be to enjoy additional perks so you can get more out of your trading account!
Here's the kicker:
Beneficial offers and promotions are one of the decisive factors for many traders. So, JustMarkets regularly launches various bonuses and promotions.
The company has launched a new hot 120% deposit bonus for up to $40,000.
According to the terms, the JustMarkets bonus is credited with each deposit on Standard Cent, Standard and Pro accounts. The bonus amount depends on the deposited sum.
For example:
Depositing an account from $100, a trader can receive a 100% bonus and can use it as an additional margin for trading.
05
Does JustMarkets Have a Demo Account?
---
Demo Account
They say practice makes perfect and although we can't say that you'll be able to perfect your trades, the demo account of JustMarkets will allow you to be prepared for live market trading.
In addition to that…
This free feature will give you ample time to get used to the platform as well as test out your skill without having to put any of your real funds at risk.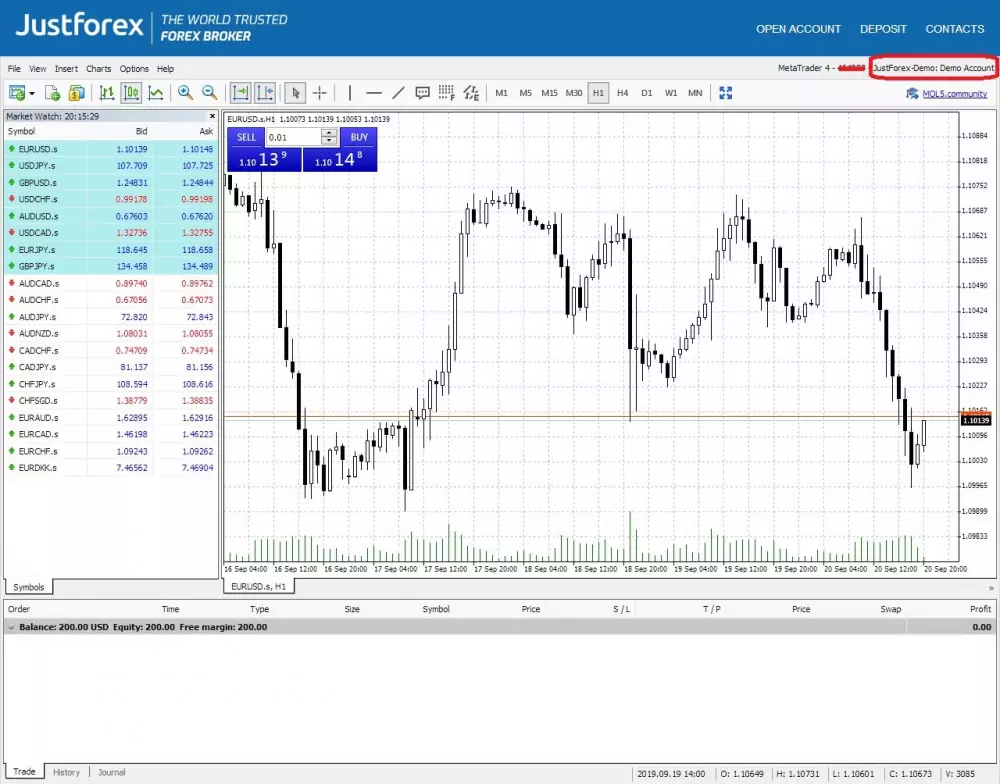 What's great about the JustMarkets demo account is that you will be able to experience the actual situation of the market and with real quotes.
The only difference is that you'll be using virtual funds to do these practice trades.
How to open a JustMarkets demo account?
After completing the registration process, you will be taken to a page with an overview of your account.
Click on the "New Demo Account" button.
Choose your preferred demo account type, leverage, virtual balance and your main password.
After filling-out the details, click on Open account to complete the process.
You will be provided with an account number which will also serve as your demo account username. Use this detail to log in to your MetaTrader 4 forex demo account.
Ready to use the demo? All you need to do is sign-up for an account so you can start doing practice trades.
Login
Logging in to access the account is very straightforward and doesn't involve any complicated processes or requirements. All you need is to enter your email address and the password and that's it.
Here's what could have made it better:
They don't offer the option to sign in using a linked third party account such as Facebook, Apple or Google. It would have been a good alternative for signing in for those who prefer to use a shortcut access but it's really not a big deal.
07
How to Make a Deposit?
---
Deposit
If you've experienced using paying for a service online, then you'll realize how convenient it is and that goes the same for depositing the funds into your JustMarkets account.
Making a JustMarkets deposit is fast and simple and it won't even require much of your time to accomplish this task.
You simply need to enter the necessary details via a secured page and wait for the funds to be transferred into your account.
It really is that simple!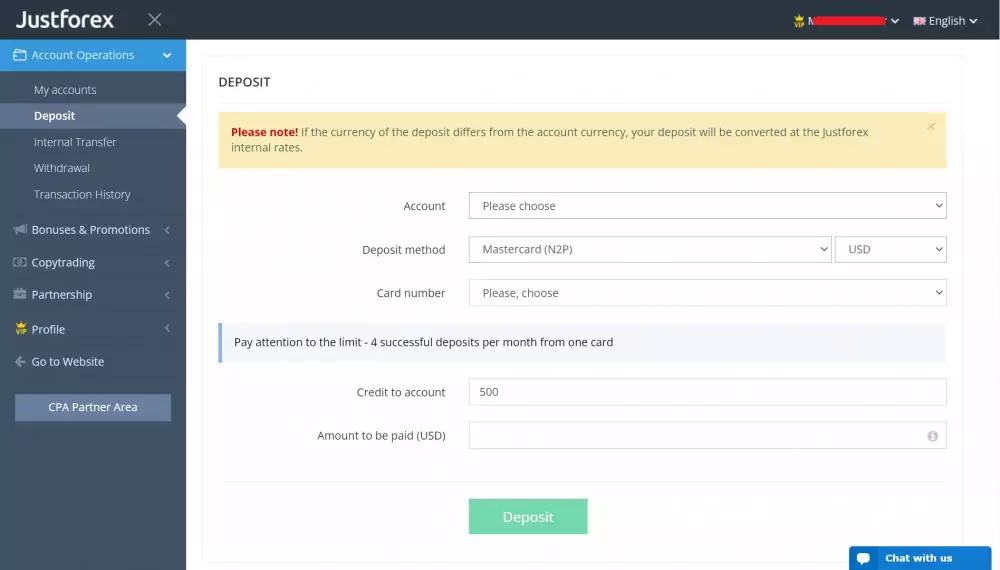 There are plenty of payment methods to choose when funding your online trading account.
You may deposit the funds using the following options:
Visa
MasterCard
FasaPay
Local Banks
Neteller
PerfectMoney
Qiwi
Skrill
UnionPay
SticPay
Alipay

And the cool thing is…
Majority of the payment methods, particularly the most popular ones, won't incur any fees and the processing time for many of them are instant while the rest could take around 1-2 hours to 5 banking days.
Minimum Deposit
A huge initial amount just to open an account and be able to trade in real money mode could easily scare off traders.
It's a no-brainer!
The minimum amount required to make a deposit can be a major concern especially if you have a small capital to start with.
Big news:
JustMarkets allows a minimum deposit of $1 when you open a Standard Cent or Standard trading account.
Let's get to the point...
Such numbers are good for beginners as every newbie can afford the minimum amount for starting trading.
And if you want to trade on a Pro or Raw Spread account, you'll need to deposit $100 but that's for another post.
How to deposit on your JustMarkets account?
After logging-in to your account, click on Deposit.
Select the account that you wish to make a deposit.
Choose the supported deposit method that you'd like to use.
Choose your preferred currency.
Set the amount that you wish to deposit.
Click on the Deposit button to continue.

Take note: If currency of the deposit differs from the account currency, your deposit will be converted at the JustMarkets internal rates.
Platforms
JustMarkets offers MetaTrader 4 and MetaTrader 5 which are quite easy to learn and this is one of the main reasons why the majority of traders prefer these platforms.
But that's not all…
You can trade on various financial instruments with a range of time intervals and do other actions such as account monitoring and market analysis.
And what's interesting about these platforms is that you'll be able to access it on various devices.
There's an executable program for PCs, a web-based version and mobile applications for iOS and Android-powered devices.
By the way…
Expert advisors, automated and social trading is supported too! If you prefer manual trading, you get all the necessary instruments.
Although the interface of the platforms didn't utilize any unique design, the layout was very straightforward and is not that complicated to use.
Just look at the simple and basic design of their MT4 WebTrader platform:
And here's also the preview of their MT4 mobile app for Android: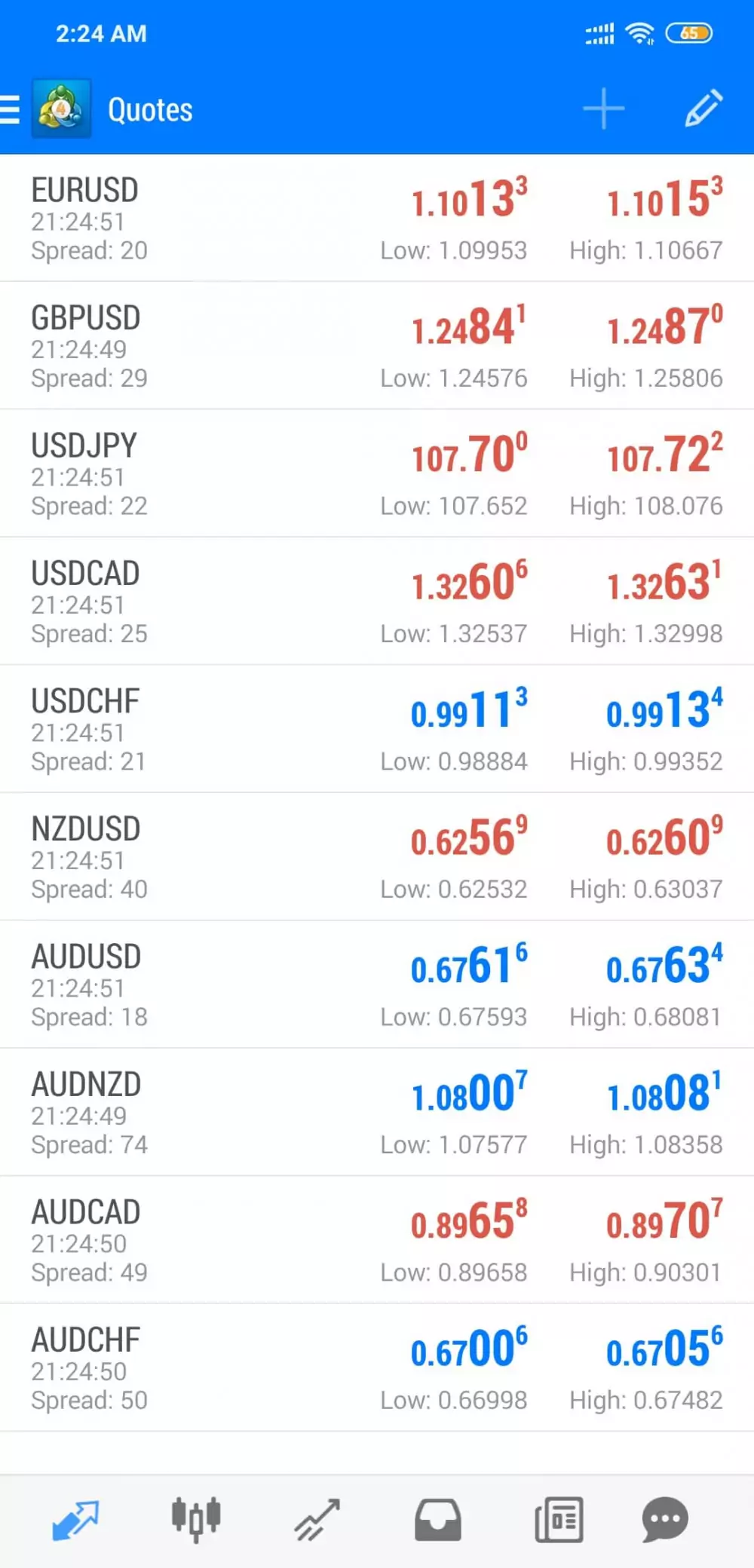 As you can see from the images above, the platforms don't have any eye candy so you can focus primarily on your trades and nothing else.
Assets
Here's the point:
You may access a certain number of assets depending on the account that you're subscribed to but in general, they have over 170 instruments.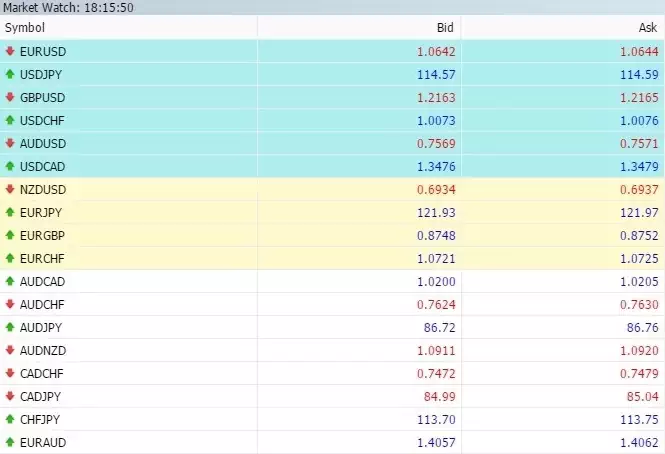 The following are the asset classes available on their platforms:
Currencies
You'll be able to access 65 forex currency pairs and this includes majors and exotics. In comparison with other known brokerages which usually have around 40 to 50+ forex assets, JustMarkets has more variety so you'll have more FX instruments to invest on.
Commodities
Investing on Brent crude oil, WTI light crude oil and spot metals such as gold, silver, platinum and palladium is also possible.
Indices
You can also trade on popular global indices like US30, US100, US500, UK100 and DE30.
Shares
There are over 60 stocks that you can invest on such as Apple, Facebook, Coca-Cola, Microsoft, Netflix, Twitter, Amazon and Alibaba.
Crypto
Cryptocurrency trading is also possible as the platform has already added this new instrument category. Among the digital coins that you can invest on include Bitcoin, Bitcoin Cash, Ethereum, Litecoin, Dashcoin, Ripple and EOS.
It is important to remember: Investing in this instrument type via this brokerage firm is not the same as buying/selling cryptocurrencies from an exchange.
And why does this matter?
With such a variety of options, you'd be able to explore trading opportunities on different markets and not just the ones that you're familiar with.
That means you'd be able to diversify your portfolio without the need to sign-up with another broker or look anywhere else.
Spreads
Similar to most brokerages, JustMarkets makes its money from spreads and from commissions on certain account types.
With this broker, the spreads are considered to be ultra-low and trades are executed speedily.
In fact, they are widely considered to be one of the low-spread brokerage services in the industry today.
Let's look at it in detail:
The spreads on the Standard Cent and Standard accounts start at 0.3 pips while the spread on the Pro and Raw Spread accounts starts at 0.1 pips and 0 pips, respectively.
Here's our take:
Whatever account you choose, you will be able to enjoy the tight spreads offerings of JustMarkets which are among the most competitive in this market.
Fees
There's really not a lot of fees to expect from this broker and if there are any charges, these are mostly minimal.
Not including the Raw Spreads account holders, trading with JustMarkets is commission-free. There also no fees for deposits and withdrawals except for deposits via crypto which will incur a blockchain fee.
In addition…
An account that has been inactive for 150 days or roughly 5 months will incur a monthly fee of $5. This is really a non-issue since you just need to re-access your account every now and then to avoid this penalty. Besides, the inactivity fee is much smaller as compared to other brokers that impose much higher charges.
Quotes and Prices
As with all market prices, these are constantly changing and when there's volatility, you need to make sure that you broker's platform won't fail you.
And be warned:
Latency is usually the cause of pricing differences and using a platform that lags can lead you to losing money.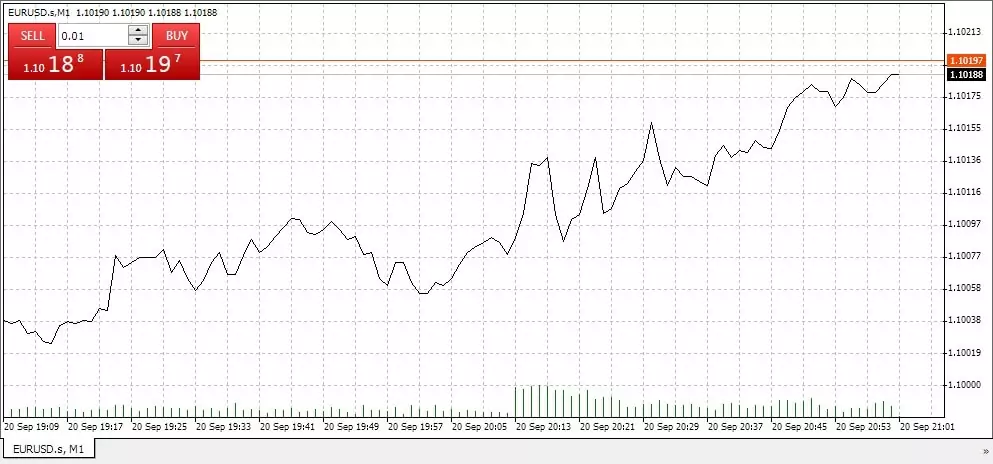 In terms of trade execution with the platforms of JustMarkets, no requotes were experienced during the entire testing phase and the market prices that were displayed on the platforms were all in real time.
08
How to Withdraw Funds?
---
Withdrawal
Being able to withdraw your money is probably one of the major concerns of most traders and we couldn't agree more.
Who wouldn't be frustrated if you won't be able to get back this fund, which is rightfully yours, in an appropriate time?
It's your money.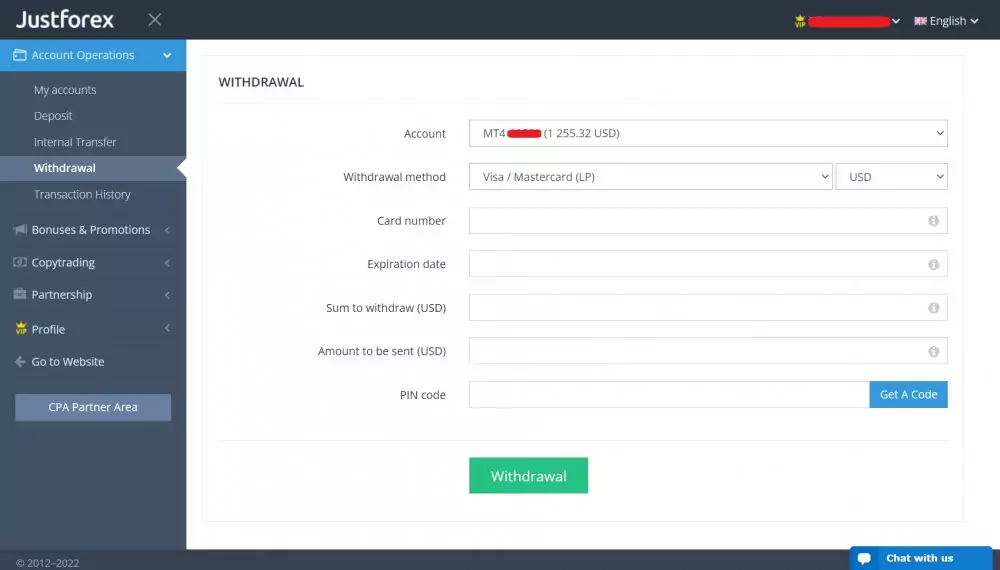 So is JustMarkets capable of processing withdrawal requests on time?
In general, the processing time for most withdrawals only takes around 1 to 2 hours.
How does this compare?
This speed is faster than most of their competition.
The thing is, most brokerages take a lot longer and some could even take more than a day to do such requests.
So when it comes to money matters, JustMarkets won't disappoint.
Once your withdrawal has been approved and released, the time it takes for the funds to be credited to your account may vary and would depend on the payment method that you used.
Customer Service
We can't emphasize enough…
If you want peace of mind, then you need to be with a retail forex brokerage that makes efforts in ensuring that your concerns and issues are not only heard but addressed appropriately.
A trusted brokerage will never disregard good customer support which is why you need to know how they take care of their clients.
First of all, customer support at JustMarkets is available 24/7. This however only applies to the English customer support. Malaysian (8 AM to 12 AM (GMT+8) Monday to Friday) and Indonesian (7 AM to 11 PM (GMT+7) Monday to Friday) support on the other hand are available on certain hours and are offline starting around midnight and also during weekends.
You will be able to contact them in various ways and this includes chat, messengers, phone or request a call back from the website. You can also send an e-mail to the company's support team.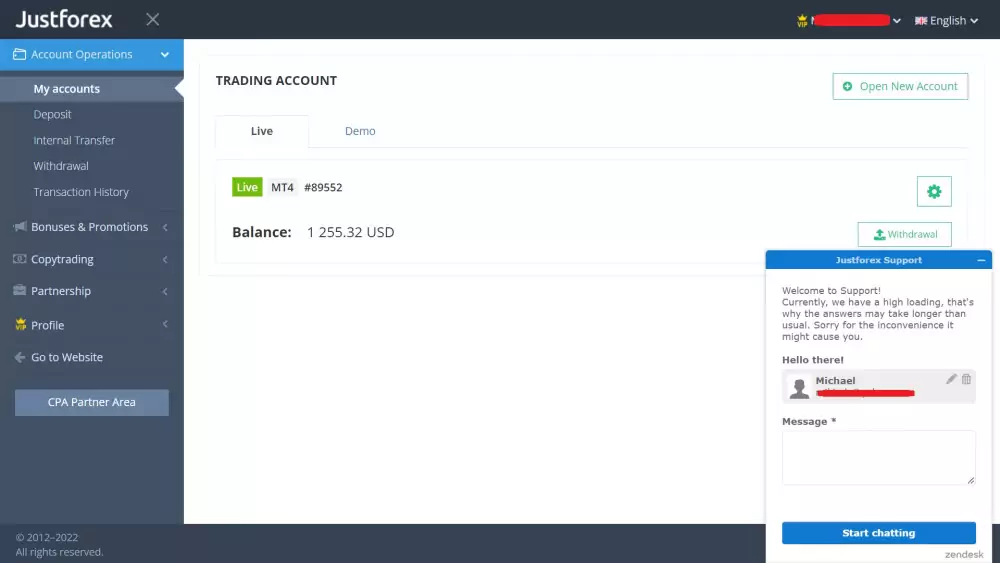 It's worth mentioning that JustMarkets can be easily reached on the most common instant messaging apps that are available today.
This includes the following:
Telegram
Skype
WhatsApp
Messenger
Viber
Line

The fact of the matter is:
JustMarkets is the only brokerage we know that provides client support via these messaging apps and this makes it very convenient for anyone to contact them.
We tried contacting them on all of the possible methods of communication and in most cases, we were able to get in touch with an agent instantly. There were only a few cases that we were put on queue although the waiting time was negligible.
The actual conversations that we had with their agents were very positive. They were extremely responsive and answered all the questions that we had.
In a nutshell...
Their customer support department was superb and easy to reach plus their agents very helpful with any questions.
Reputation
When it comes to brand credibility, JustMarkets has been known for its various account types, which they have designed, based on the most common trading preferences.
But that's not all…
Most traders appreciate their attractive trading conditions and excellent local support.
From time to time, the JustMarkets team organizes seminars and training gatherings for its clients.
We highly recommend attending such events as participants get valuable knowledge and merchandise.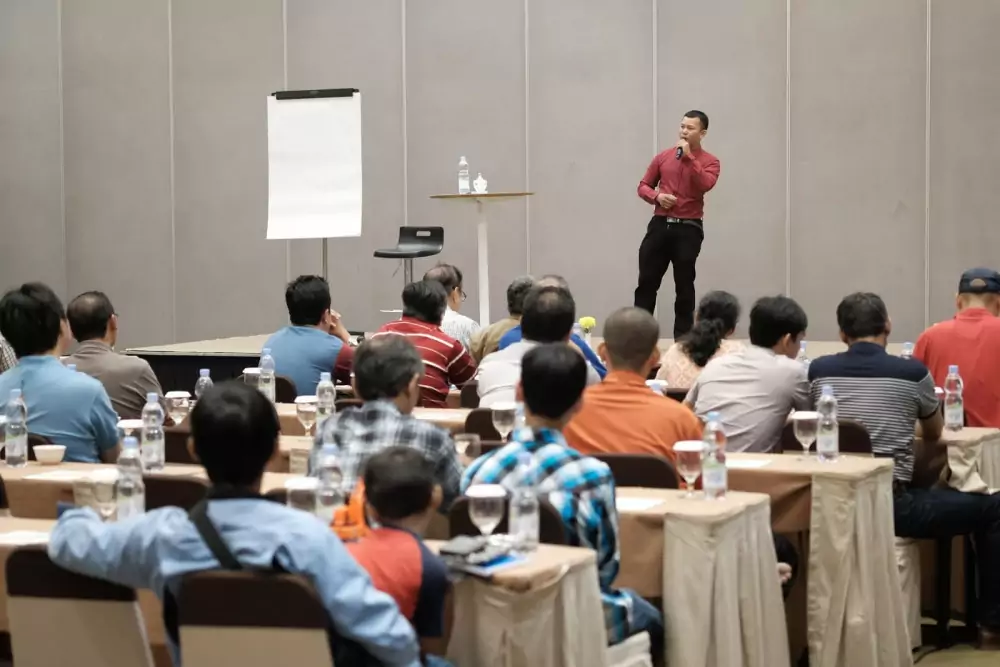 Take a look at the merchandise that we got from one of the events that we attended: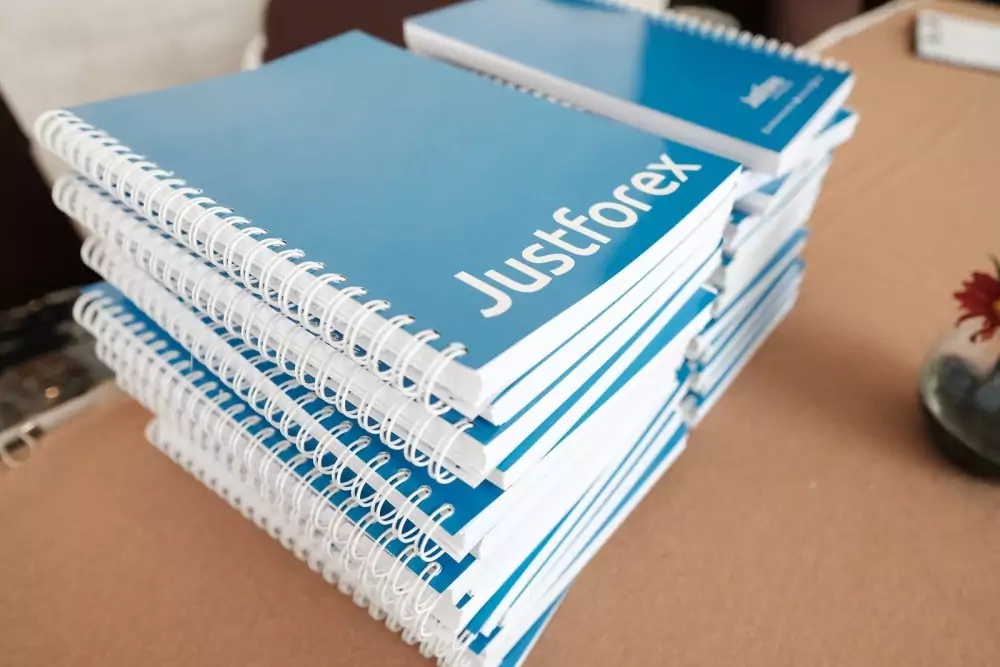 To top it off...
This brokerage service has been operating since 2012 when it started as Justforex and continues to have a growing client base across 197 countries.
These facts are surely more than enough to prove that they are trustworthy and reliable.
Regulation
JustMarkets is a duly formed International Business Company. The company is registered by the Financial Services Authority in the jurisdiction of St. Vincent and the Grenadines under the registration # 23993.
User Reviews
Below are some of the verified comments from actual users of JustMarkets:
07/11/2022
⭐⭐⭐⭐⭐
Ryan T. says:
I've been trading on JustMarkets for the past month and I'm very happy with it. The UI is great, the deposit and withdrawal fees are low, the spreads are low, and they offer a sign-up bonus. I've been able to easily navigate their platform, read up on how they work and learn about all of their features in just a few hours. They have great customer service to boot!
29/10/2022
⭐⭐⭐⭐
Geraldine T. says:
I have been trading stocks and options for the past couple of years, and I got to say that Justmarkets is one of the best brokers out there. It has some of the best offerings out there. I am really impressed with how low the spreads are. There's also a sign-up bonus for new traders - you'll get $100 if you sign up through me.
11/10/2022
⭐⭐⭐⭐⭐
George M. says:
I am not a professional trader and I don't know much about how the stock market works. However, I was referred to Justmarkets from a friend and decided to take the plunge. After looking through the features, I really liked how it boasted of low spreads, 0% deposit and withdrawal fees, as well as a sign-up bonus. It is everything that I need in an online broker for my personal investment strategy.
Conclusion
JustMarkets has all the qualifications that every forex trader is looking for in a broker.
They offer different types of accounts for various preferences and attractive trading conditions that can definitely help in achieving better results.
What's more…
JustMarkets offers various partnership schemes to suit individual preferences. There is the analytics section, which contains a market overview, daily forecast, technical analysis and market news.
Their educational events such as seminars and training gatherings are also worth going to if you want to get valuable trading knowledge and experience.
And with fast and quality support that can be reached via the most common channels including messaging apps like Skype, WhatsApp, Messenger and Viber, you can trade conveniently knowing that you'll be able to get immediate help.
So go ahead and give it a go!