Understanding the simple AvaTrade login process takes you closer to trading a variety of financial instruments such as forex, crypto and indices — all in one place. Additionally, the user-friendly interface of AvaTrade is filled with innovative and helpful features that will make your trading journey easier. But first things first, let's all learn how the login process is.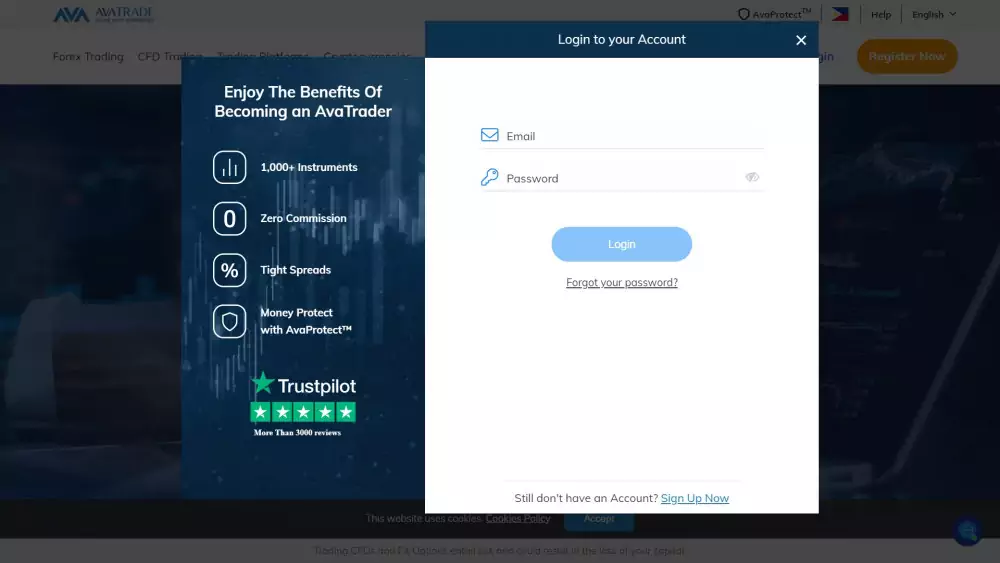 01
What are the Login Requirements?
---
Requirements
The only information required to login to your AvaTrade account is your email and password.
02
How to Access My Account on the AvaMetaTrader?
---
To access your AvaTrade account via the AvaMetaTrader, you simply need to follow these steps:
Select and Click "Login to your account".
Enter your account number on the login page as well as your password.
03
How to Login to the MT4 and MT5 App?
---
MT4 and MT5
To login to your AvaTrade trading account on the MT4/MT5 smartphone apps, please follow the steps below:
Select "Settings" in the MT4/MT5 app.
Select the first option, "New Account". Following that, you will be able to create a demo account or login to an existing one.
Logging into your AvaTrade account requires selecting "Login to an existing account".
There, you will need to type in the server of the account which you wish to use on the app. For example, if your server is 2, you will need to type "Ava-Real 2" and select it.
If you're using the MT5 app, select "AvaTrade" as your chosen broker.
Follow it up by choosing a server type and entering your login number and password to start trading.
04
How to Change My Password After Logging In?
---
Password Change
You can change your password by logging in to your account and sending out government IDs or documents. To change your password regardless, find and click the "Personal Details" section.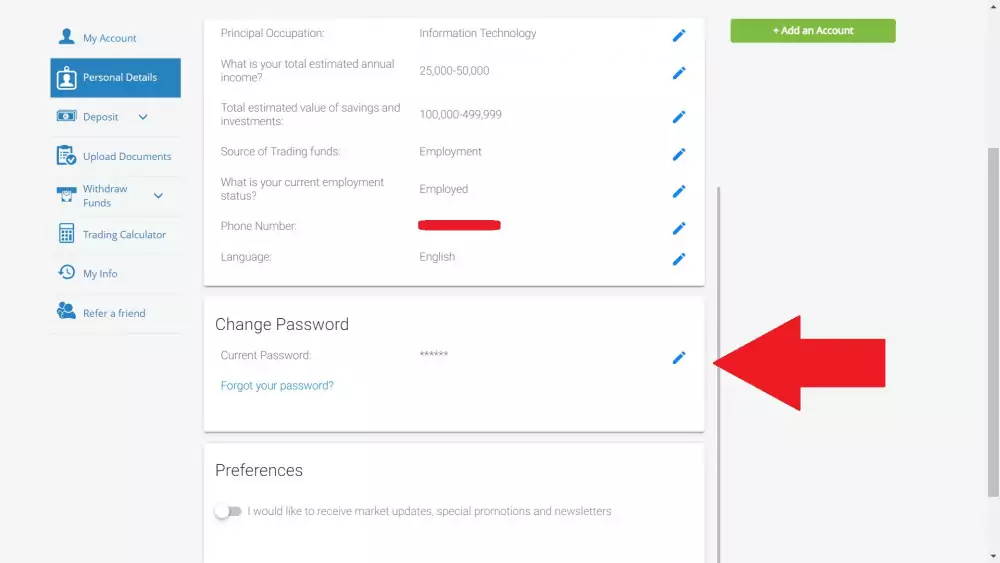 05
Problem Logging in to the AvaTradeGo App
---
AvaTradeGo Problems
On rare instances, users encounter issues when logging in to their AvaTradeGo app. When this happens, it is recommended to clean all your cookies and cache on your phone or computer.
06
What to Do When I Can't Log in to My Account?
---
Cannot Login
If an error message shows up when you're attempting to log in, double check if you entered your password correctly. Keep in mind that passwords are case sensitive. If the issue persists, clear your cookies and cache.
If you are still unable to log-in, it's better to contact AvaTrade's Customer Support department for assistance.
07
Why Can't I Log in to My AvaTrade Demo Account?
---
Cannot Login to Demo
When you encounter difficulty logging in to your Avatrade demo account, it might be due to 1 of these two possible reasons:
You may have entered an incorrect login details especially with your password which is case sensitive. Confirm that you entered your correct email and password before attempting to login again. If the issue remains, please contact AvaTrade's customer service department and send screenshots of the log-in error message.
Demo accounts expire after 3 weeks. Make sure your demo account is not yet expired. Remember that you can always create another demo account if the previous one expires.