When using an online trading platform, traders would want to learn more about the accompanying fees for different transactions. In this section, we will learn about the AvaTrade fees structure. Are there trading fees, deposit fees, or any hidden fees? We will find out.
01
Types of Fees You Need to Know
---
Types
When considering AvaTrade as your online brokerage platform, you need to first learn about the all the fees that you may incur such as these:
Deposit fees
Commission fees
Transaction fees
Spread costs
Overnight funding fees
Currency conversion fees
02
How Much is AvaTrade's Deposit Fee?
---
Deposit Fee
AvaTrade charges ZERO deposit fees. However, they impose a strict minimum deposit. The required deposit for e-payment and credit cards methods is $100 or its equivalent if your account is using a different currency. The minimum deposit rate for bank and wire transfers is at $500.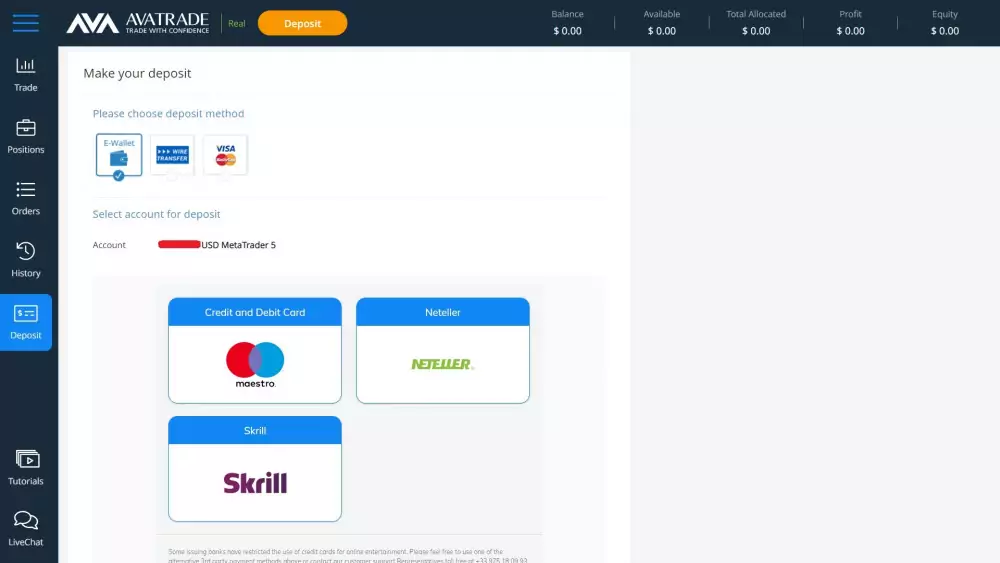 03
How Much Is AvaTrade's Transaction and Commission Fee?
---
Transaction & Commission
Same with deposit fees, AvaTrade does not charge its users with a commission fee. This means, you will not be charged for any trades you open, or any buy and sell transactions.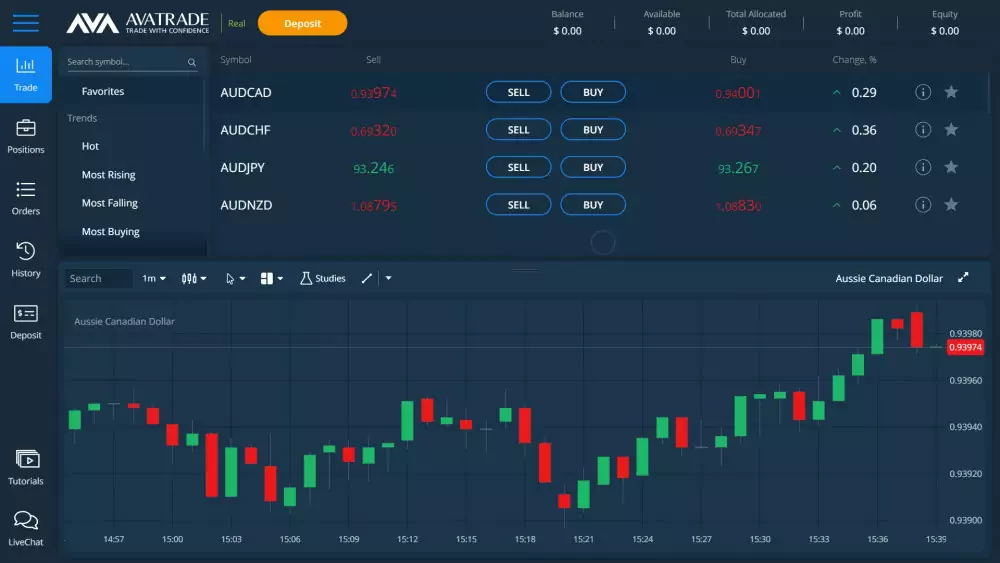 But remember:
AvaTrade, similar to other online brokers today, get much of their earnings through the market or bid and ask spreads. This is the price difference between the BUYING and SELLING of a financial asset.
04
What is the Spread Cost on AvaTrade?
---
Spread Fees
Take note that since the AvaTrade spreads are over market, it means that it can change at any given time. You can check the current spreads on the Avatrade official website in their Financial Instruments page for forex.
05
Does AvaTrade Charge a Currency Conversion Fee?
---
Currency Conversion
Yes, but the fees for this varies. The general rule though is any trades on instruments denominated in currencies other than the currency of your account will be charged a Currency Conversion Fee, to be calculated as follows: exchange rate received from liquidity providers + a markup
06
How Much Does AvaTrade Charge for Indices Overnight Trading?
---
Overnight Indices
AvaTrade charges a trading fee of 0.0058% daily for short and long position on stock indices.
07
What is Overnight Funding?
---
Overnight Funding
"Overnight Funding" is also referred to as the "Overnight Premium". This is charged on every position you may hold overnight (cut off time is 22:00 GMT). In instances of holding a position during the weekend, you will be charged a three-day swap fee to be docked to you on Wednesday.
08
How Much Is the Inactivity Fee?
---
Inactivity Fee
Since AvaTrade wants you to continue using your account to trade, it will charge you for inactivity if you fail to log in to your account for three months at the least. It will charge you the amount based on your currency base. The fees are as follows:
£50 (for GBP account)
$50 (for USD account)
€50 (for EUR account)
If your account remains inactive for 12 straight months (or one year), your inactivity fees will increase to:
£100 (for GBP account)
$100 (for USD account)
€100 (for EUR account)
And take note:
The inactivity fee is also known as the administration fee.
09
Does AvaTrade Charge Any Withdrawal Fee?
---
Withdrawal Fee
No. AvaTrade does not impose a withdrawal fee. All you need to do is make sure that your account is fully verified before you can withdraw from your funds.
10
Are There Any Fees on CFD Trading?
---
CFD Trading
Yes. CFD trading positions held overnight (cut-off at 22:00 GMT) is subjected to an overnight premium fee or "Swaps".
A 3-day "Swap" will be charged on the user every Wednesday for positions held during the weekend.
The amount of this fee varies accordingly to market conditions and all recent calculations can be viewed on the website of AvaTrade in their Trading Conditions & Charges page.
What Are the Avatrade Fee Terms for Different Assets?
As stated already, AvaTrade doesn't charge any transaction and commission fees. Where they earn is from the spread. The following are the spread terms for different financial assets.
CFD on S&P 500: The average spread cost for this asset is at 0.5 points on peak trading hours.
CFD on Europe 50: The average spread cost for this is at 2 points on peak trading hours.
EUR/USD currency pair: The spread for this forex pair averages from 0.9 pips on peak trading hours.
Stocks: This usually have a spread from 0.13%, a leverage of up to 1:10 and a margin minimum of 10%.
Commodities: Spreads for this asset typically starts at 0.34 pips on gold.
Indices: Spreads will depend on the index.
Forex: The spread is usually from 0.9 pips.
FX options: Spreads normally begins at 0.9 pips.
ETFs: Spreads starts at 0.13%
Bonds: Spreads ranges from 0.03 pips.
Cryptos: Spreads typically starts at 0.35% over market.